AEW Console Video Game Title Possibly Revealed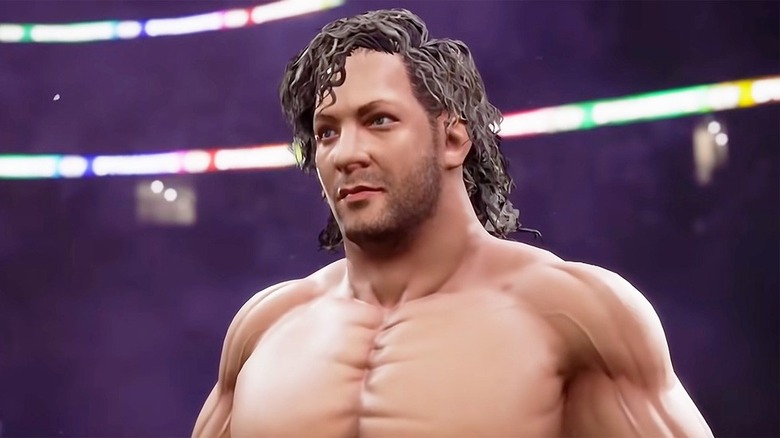 AEW
AEW's upcoming console video game could be titled AEW: Fight Forever, Tony Khan hinted after tonight's Dynamite went off the air.
As seen below, Khan addressed fans in attendance at the Petersen Events Center in Pittsburgh, alongside announcer Justin Roberts and referee Aubrey Edwards. Khan then asked the audience to participate in recording chants for a game titled Fight Forever, though he didn't specify it to be the console game.
Roberts recorded chants, footage and audio that will be apparently included in the game. According to fans, some of the chants recorded were "FTR," "Cash," "Dax," "Boom," "Bay Bay," "Adam Page," and "Sting."
It remains to be seen how the chants and reaction footage will be implemented in the game.
As noted earlier, the AEW console video game could be released as early as September. The game was initially expected to release in 2023. The video game is scheduled to be released on PlayStation 5, PlayStation 4, Xbox Series X/S, and Xbox One.
AEW filed to trademark "AEW: Fight Forever" for merchandise and video game use on March 21.
Earlier this year Kenny Omega gave the following update on the status of AEW's impending console game.
"We're actually working on our next presentation," Omega said. "So, this, what we're, we're working nonstop around the clock on this game. There, there are a lot of deadlines that we're, we're really trying to reach. However, we don't ever want to keep anyone in the dark completely and it's been quite some time since we've had an actual update, not just of information, we want to be able to show people something.
"I would expect hopefully to have something prepared for people to show very soon. I don't want to promise at the Pay-Per-View or at the Pay-Per-View week, but we were hoping to possibly show a little more of where we're at and a little bit more progression and reveal possibly a new character or characters."
Stay tuned for more details.
According to fans in attendance at #AEWRampage/Rampage in Pittsburgh, the AEW video game was referred to as "Fight Forever" and the fans were asked to provide various chants for it.

— NoDQ.com: WWE and AEW news (@nodqdotcom) April 21, 2022
AEW is recording chants for the video game, Fight Forever, at tonight's taping in Pittsburgh right now. #aew

— Mike Minotti (@Tolkoto) April 21, 2022
I am part of the crowd of the AEW Videogame. #aew pic.twitter.com/3QxtUAM2cr

— saikou! ⁉️ (@saikoupaths) April 21, 2022