AEW Star Set To Debut With WrestlePro Alaska This Fall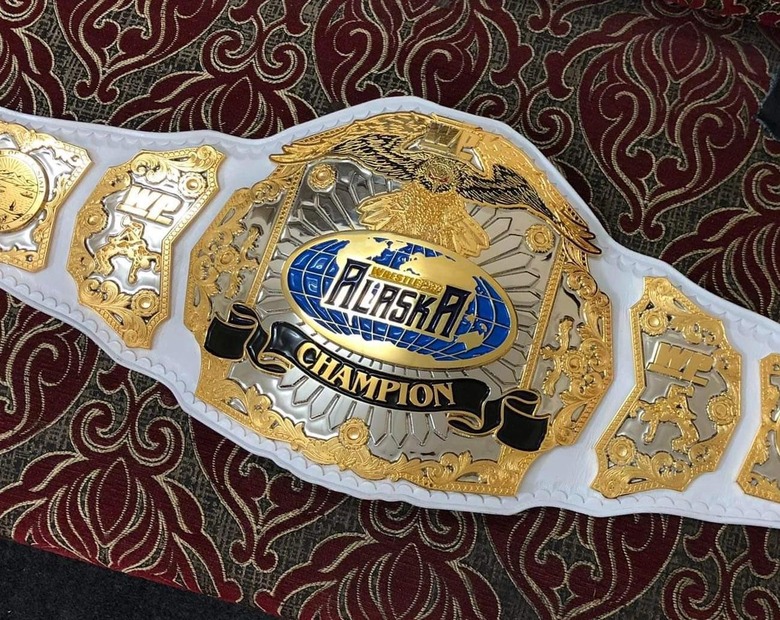 Photo Credit: Kevin Matthews Twitter
WrestlePro Alaska is going to get some freshly squeezed Orange Cassidy this October, as the popular AEW personality is making his debut with the promotion at their Back With A Bang event. The show, taking place at the Egan Center in Anchorage, Alaska will also feature wrestling veteran Scotty 2 Hotty, Sonny Kiss, Tenille Dashwood, and several other stars still being announced.

ORANGE CASSIDY DEBUTS

Orange Cassidy who was originally supposed to make his debut with WrestlePro Alaska over a year ago but had to pull off last second will officially make his debut on October 1st !!

WrestlePro Alaska presents "Back With A Bang" on October 1st live at the Egan Center in Anchorage, Alaska and on FITE tv!

Matches Already Announced

WrestlePro Championship

• Bobby Wayward (c) vs Scotty 2 Hotty

• Sonny Kiss vs Kid Money w/ Y.T. Jones

• Freya The Slaya vs Tenille Dashwood (fka Emma)

Doors open at 5pm for our Meet & Greet signing (accessible only for ticket holders to the event) with a Bell time of 7pm.

Tickets available at
Cassidy recently returned to in-ring action after recovering from a shoulder/arm injury he suffered at AEW Revolution this past March. At NJPW x AEW Forbidden Door late last month, Cassidy had a standout match against Will Ospreay for the IWGP United States Heavyweight Championship. Though he would ultimately lose the bout, Cassidy and Ospreay put on a thrilling, intense matchup for the fans in attendance and viewers watching at home.
Ospreay would praise his work in that match even though, on television, he is more of a heelish persona.
"Orange Cassidy had done like, a hell of a job I think everyone can agree with me on that," Ospreay told "Wrestle Inn". "I can kind of say, hand on heart, like, I stole the show. I completely stole it ... I know that was great. I know how good it was down to Orange, the referee, the camera crew, and everything. The crowd was amazing, I loved performing in Chicago."