Rey Mysterio's Three-Year Break From The WWE Was For An Important Reason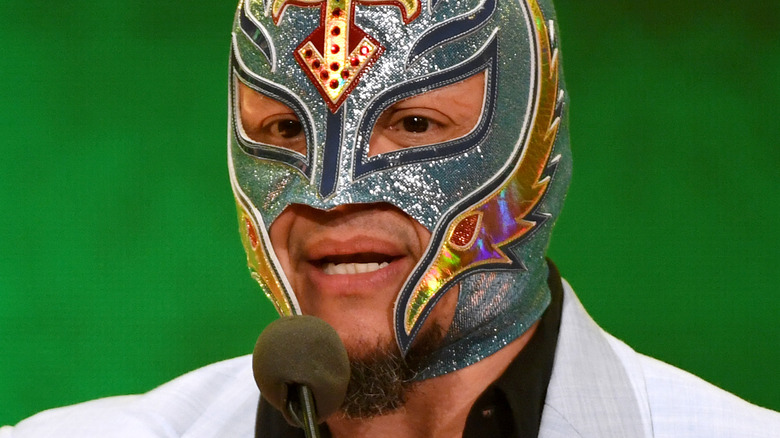 Ethan Miller/Getty Images
Rey Mysterio's pro wrestling career has largely been synonymous with WWE. After signing with the company in 2002, Mysterio went on to achieve many milestones and win numerous championships in the process. However, in 2015, the former WWE Champion decided to step away once his contract expired. Soon afterward, Mysterio returned to Lucha Libre AAA Worldwide for the first time in 20 years. The high-flyer also took his talents to "Lucha Underground" and the independent scene for a few years.
2018 marked an eventful year as Mysterio returned to WWE for one-off appearances in the annual men's Royal Rumble match, plus the first-ever 50-man Royal Rumble in Saudi Arabia a few months later. Then, while still a free agent, Mysterio headlined the historic All In pay-per-view in September by teaming with Fenix and Bandido in a losing effort to Kota Ibushi and The Young Bucks. Less than three weeks later, it was announced Mysterio was officially back with WWE full-time after signing a two-year contract.
Rey Mysterio returns home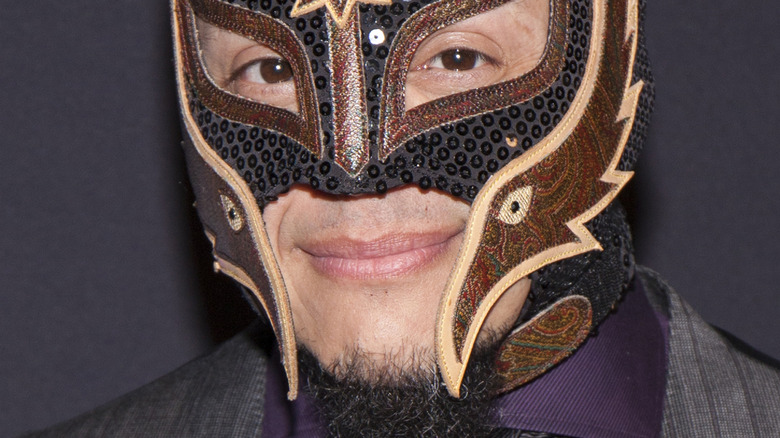 Santiago Felipe/Getty Images
During an interview with The National, Mysterio opened up about leaving WWE in 2015 to spend more time with family, knowing that he would one day return to the promotion.
"I left because I was just tired physically, mentally and I just wanted to reconnect with my family," he said. "But I always knew that I wanted to come back and I wanted to retire in the WWE. My career was definitely going to end in WWE, no matter what. I never really had any desire to go anywhere else. It has always been the WWE. Now I know the WWE has always been my home."
This feeling of WWE as home also extends to Mysterio's family, most notably his son Dominik, who officially began his career as a WWE superstar in 2020. In May 2021, Rey and Dominik became the first father-son duo to become WWE Tag Team Champions.