A Look Back At Shawn Michaels' Feud With Bret Hart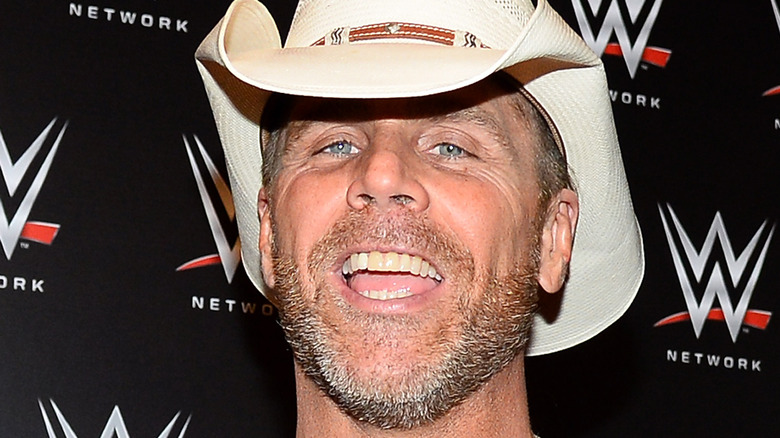 Ethan Miller/Getty Images
We may receive a commission on purchases made from links.
One of the most legendary feuds in WWE history is Bret Hart vs. Shawn Michaels. From its simple and collaborative beginnings to its incredibly bitter end, the feud defined the 1990s for the WWF and remains a talking point for many fans of the era.
In the beginning, Hart and Michaels were little more than competitors who were on opposite sides of the WWF's tag team division. At this point, Hart had respect for both Michaels and his tag team partner, Marty Jannetty. "I looked at Shawn and Marty and thought they're good workers and good wrestlers," Hart said in the "WWE Greatest Rivalries: Shawn Michaels vs. Bret Hart" DVD. "[I] and Neidhart were the tag champs when they arrived ... we really needed a new, fresh team."
The two tag teams had various matchups against one another from 1989 to 1991, when both Hart and Michaels moved on from the tag team division and became singles competitors. As their singles careers first began to take off, HBK and Bret Hart were friends. "Shawn and I always got along," Bret said regarding their relationship in the early 90's. "I considered Shawn one of my better friends. We were tight back then."
61 Minutes and 52 seconds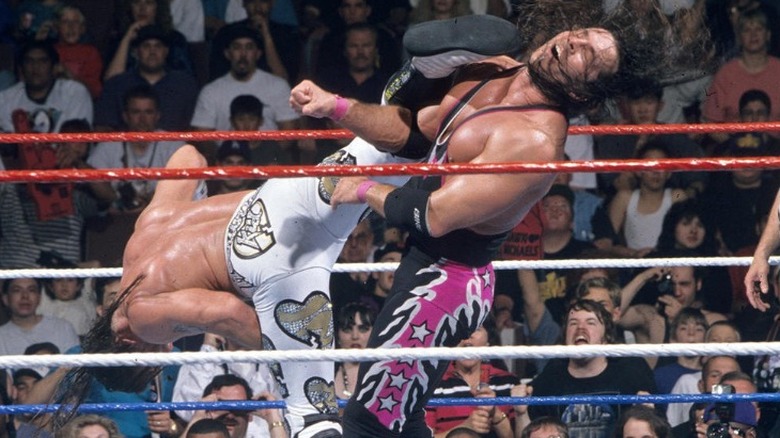 WWE
Years later, in 1996, Bret Hart and Shawn Michaels met face-to-face once again in perhaps their most legendary match at WrestleMania XII, in a 60-minute Ironman Match. The main event of the evening was for the WWF World Championship, a title Michaels was yet to hold in his 12 years as a professional wrestler. 
The match went the distance, with neither man getting a pinfall in the hour allotted, resulting in sudden death. The match concluded with Shawn Michaels pinning Hart shortly after the one-hour mark, winning his first WWF World Championship in 61 minutes and 52 seconds.
Hart looks back on this match fondly and recalled a key moment during the contest. "I looked up with five minutes to go in the match and I'm going 'I can't believe it, we've done everything exactly the way we planned it out.'" Hart said proudly, "I don't know of any two professional wrestlers that could've done that so well."
The Screwjob and Beyond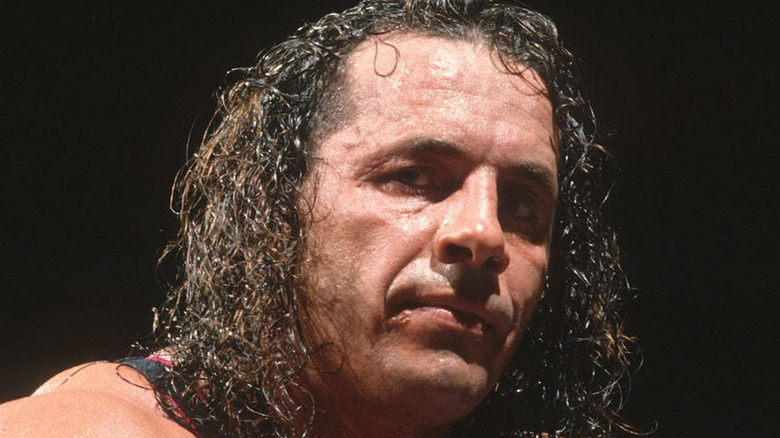 WWE
While Bret Hart and Shawn Michaels were on good terms at the time of their historic Ironman match, things quickly went south for them behind the scenes in the following months. By 1997, things escalated drastically, with Jim Ross recalling an intense backstage altercation the two got into. 
Various unsavory rumors and shots were thrown between Hart and Michaels, both on-screen and behind the scenes. The feud ultimately culminated at Survivor Series 1997 in Montreal, Canada, in what would be Bret's final WWF appearance for 13 years.
The Montreal Screwjob saw WWE chairman Vince McMahon end the main event match of Survivor Series prematurely in Shawn Michaels' favor without Bret Hart's knowledge. While Hart was on his way out of the company to join WWE's rival WCW, the betrayal he felt by this turn of events was still hard to deal with. "I was so devastated." Hart admitted, "I had gotten up and wrestled sick and hurt, and 300 days a year every year for 14 years ... They don't care about what you did yesterday. They only care about what you did for them today."
"The Hitman" stayed away from Vince McMahon's company for years, but the legend of the Montreal Screwjob persisted. Hart and Michaels have since reconciled, with the January 4, 2010 episode of "Raw" featuring Hart and HBK "burying the hatchet" and making amends after over a decade without contact.