Saraya Confirms She Will Return To In-Ring Action In AEW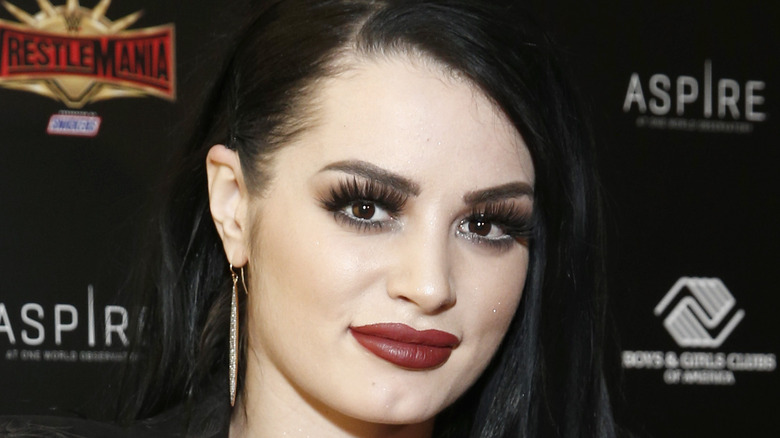 Brian Ach/Getty Images
Saraya's redemption story has begun. 
On November 19, Saraya will return to the ring for the first time in nearly five years, squaring off against Dr. Britt Baker at AEW's Full Gear pay-per-view. The former Paige revealed she's "100 percent cleared" to resume her in-ring career during a face-to-face confrontation with Baker on the 11/9 "AEW Dynamite."
"A couple of weeks ago, I underwent MRIs and X-Rays, and unfortunately for Britt, I'm 100 percent cleared," Saraya said, eliciting a loud pop. 
Saraya then screamed "AEW is my house," which led to an irate Baker reminding the world of her contributions in building AEW "from the ground up" into a place attractive enough for superstars to move into.
Baker questioned whether or not Saraya still knew how to wrestle, while she then went on to say that the former Divas Champion hadn't laid a single brick in AEW, referencing Saraya's popular catchphrase. The former AEW Women's World Champion then made it clear she believes that Saraya has been targeting her due to jealousy. 
In response to Baker's scathing words, Paige recounted her rollercoaster journey in the business, including her issues with drug addiction and being publicly humiliated. She pointed out how much she loves the business, and the sacrifices she has made while claiming Full Gear will be the biggest match of Baker's career.
Following their war of words, Baker tried to get in a cheap shot, but Saraya countered with the Paige-Turner. The segment ended with Saraya celebrating as Baker fumed at ringside. 
The Saraya vs. Baker match at Full Gear will mark Saraya's first match since a WWE live event on December 26, 2017. Saraya announced her retirement from in-ring competition in 2018 due to a neck injury. In recent years, the likes of Bryan Danielson and Edge also returned from career-ending neck injuries.