A Lot Of Backstage Heat Erupted After Sheamus' First WWE Championship Win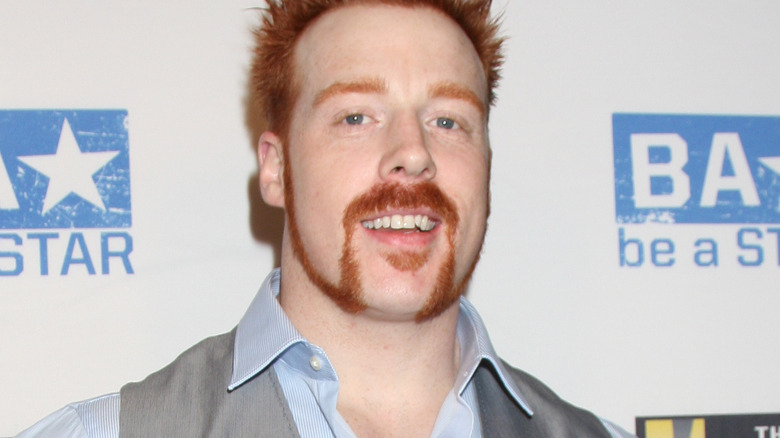 Kathy Hutchins/Shutterstock
The year: 2009. The match: John Cena vs. Sheamus in a tables match at the TLC pay-per-view, with the WWE Championship at stake. Pitting two surefire WWE Hall of Famers like Cena and Sheamus against one another would likely be well-received in today's climate, as Sheamus has proven over the years that he can succeed in any role sent his way. But on this specific occasion in 2009, Sheamus had only been on WWE television for 166 days, despite being signed with the company since 2007. As a result, audiences were in shock after the events that unfolded at TLC 2009 –- Sheamus put Cena through a table, and per the stipulation, was victorious in their match. He became the first Irish-born WWE Champion, and only two people have captured the world title faster after their WWE debut — Brock Lesnar, who won the championship 126 days after getting called up from developmental in 2002, and Ric Flair, who captured the belt by winning the 1992 Royal Rumble, 113 days after arriving in the company from WCW.
Naturally, being given such a massive opportunity so early on in his main roster run bred some jealousy from others in the locker room. During a recent appearance on "Out of Character with Ryan Satin," Sheamus opened up about his experiences during that time, and how he felt rejected behind the scenes.
"People weren't very excited, nobody was very excited," he explained. "There were a lot of people who were bitter about the situation that had happened. A lot of guys who had been there for years and never had any kind of opportunity. The thing is, when I won, there was heat! What heat! A lot of heat, man, too much heat!"
Growing Into Who He Is Today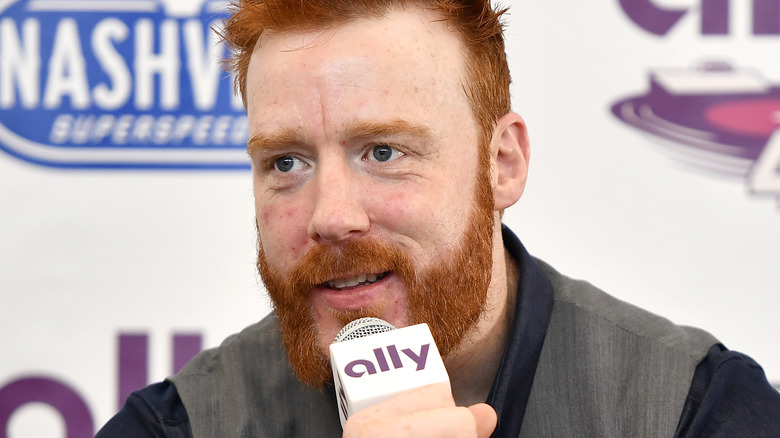 Logan Riely/Getty Images
In February 2010, Sheamus' first WWE title reign came to an end when he was eliminated during the WWE Championship Elimination Chamber match at the event of the same name. This would lead him into a feud with a man some have claimed was a big proponent of Sheamus' quick success –- Triple H. The two became quick friends while working out together regularly, which some believe was a factor in Sheamus being elevated in the company almost instantly. Triple H would win their first official match at WrestleMania XXVI, but Sheamus would get revenge in a street fight match at Extreme Rules, giving him the momentum to win the WWE title a second time.
Other shocking WWE Championship victories have occurred over the years, from Jinder Mahal capturing the belt to Eddie Guerrero defeating Brock Lesnar weeks before WrestleMania XX, or even The Miz's first title win when he cashed in the Money in the Bank briefcase. But those stars were well-known by the time they were crowned champion, whereas Sheamus was brand new. Nowadays, of course, Sheamus reaching the top of the company would be accepted without question, as his work as a singles star and in groups has consistently seen his performances soar above the rest of the field. He may have had heat in the beginning, but as time has gone on, Sheamus has earned his presence at the top of the card, and in the hearts of his fans.