Goldberg's Impressive Football Past Explained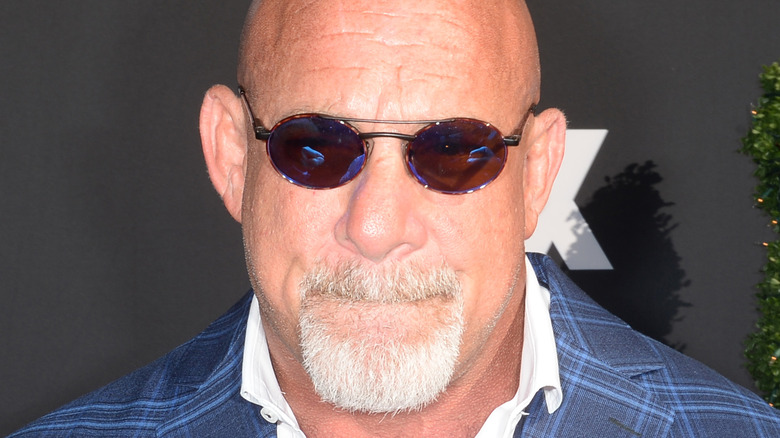 Jerod Harris/Getty Images
When you think about Bill Goldberg and professional wrestling, the legacy he has created is undeniable, with several world championship reigns, memorable stories told in the ring, and, of course, the long undefeated streak that began in his debut.
Before he made his name in pro wrestling, Goldberg was a star athlete on the football field. His abilities stood out while playing high school ball in Tulsa, Okla., earning him a scholarship to the University of Georgia in 1985. While attending UGA in Athens, Goldberg's performance as a starting defensive lineman earned him a spot in the Junkyard Dog Club, a moniker coined in 1975 by former Georgia defensive coordinator Erik Russell. He described the Junkyard Dog defensive players as "completely dedicated to [their] task, that of defending his goal line. Further, he is often a reject (from the offense) or the runt of the litter. ... We had three walk-ons, four QBs, and three running backs in our original Junkyard Dog cast, which averaged 208 pounds across the front."
After Goldberg's college career ended, he was chosen by the Los Angeles Rams in the 11th round of the 1990 NFL draft. He went on to play in the Canadian Football League before returning to the NFL in 1992 to play for the Atlanta Falcons. 
What Led Him Away From The NFL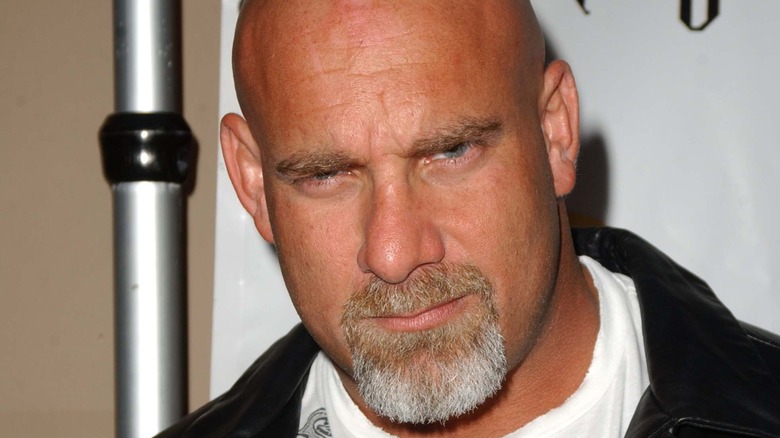 s_bukley/Shutterstock
During a 1994 preseason game against the Philadelphia Eagles, Goldberg was hit from behind and felt a sharp pain through his pelvis. "It felt like it ripped me in half," Goldberg told Sports Illustrated in 1999. "Pure pain. I knew something was wrong, but they'd shoot me up with Toradol before games and send me out. I couldn't do a sit-up for seven months. I had to roll out of bed." This is where his NFL career took a 180 degree turn; he was cut from the Falcons in 1995. Goldberg was picked up by the Carolina Panthers, but he never played a game with the team and was cut due to his pelvis injury. Goldberg's search for a diagnosis led him to the Duke University Medical Center, where it was discovered he had torn his abductor muscle, which connects the leg to the pelvis.
The WWE Hall of Famer said that what he missed most about his football-playing days is the intensity. "[I miss] banging peoples' heads," he told WWE.com in a 2017 interview. "Dominating people. Smashing a running back. That's what I miss. I miss the camaraderie, too, the locker room, the smell of the grass. Man, I miss every single thing about it, except for running, except for meetings, except for the stuff that traditionally is not too much fun. I do miss it terribly."
His Legacy In Pro Wrestling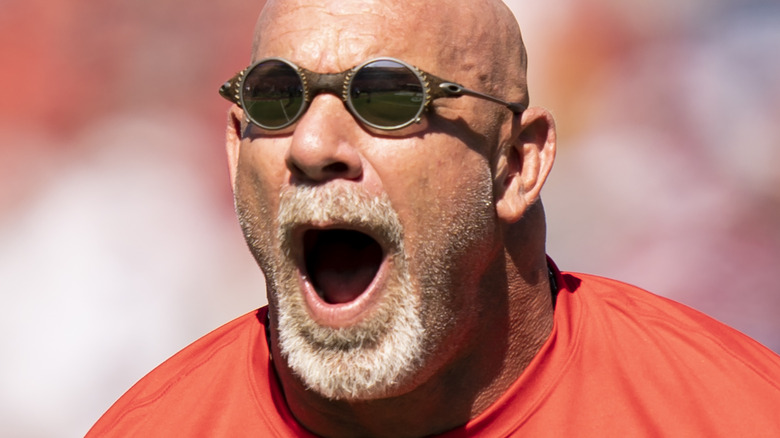 Steve Limentani/isi Photos/Getty Images
With his football career over, Goldberg caught the eye of WCW stars Lex Luger and Sting, who encouraged him to go to WCW's Power Plant training facility. Goldberg's background in the NFL and domineering presence gave him instant credibility and inspired WCW management to give him a debut that was unprecedented.
Goldberg dominated in his first official match in the company, and his winning streak reached 173 matches before losing to Kevin Nash at Starrcade 1998. After Goldberg's contract ended with AOL Time Warner (which had owned WCW before WWE bought it), he signed with WWE and was instantly put in a feud against The Rock. Over the course of his initial one-year run with WWE, Goldberg captured the World Heavyweight Title and had memorable feuds with Triple H, Kane, and Brock Lesnar
Goldberg returned to WWE in 2016, cementing his legacy with two Universal Championship reigns. He was inducted into the WWE Hall of Fame in 2018 by Paul Heyman. His return to pro wrestling set the stage for several new rivalries, including his feud with Bobby Lashley, "The Fiend" Bray Wyatt, and a man he still had unfinished business with in Lesnar.
Goldberg has also made a name for himself in Hollywood. He's appeared in films such as "The Longest Yard," "Ready to Rumble" and "Kill Speed," along with several television shows.