A Ridiculous Dare Led To Sid Vicious Being Bitten By A Pet Squirrel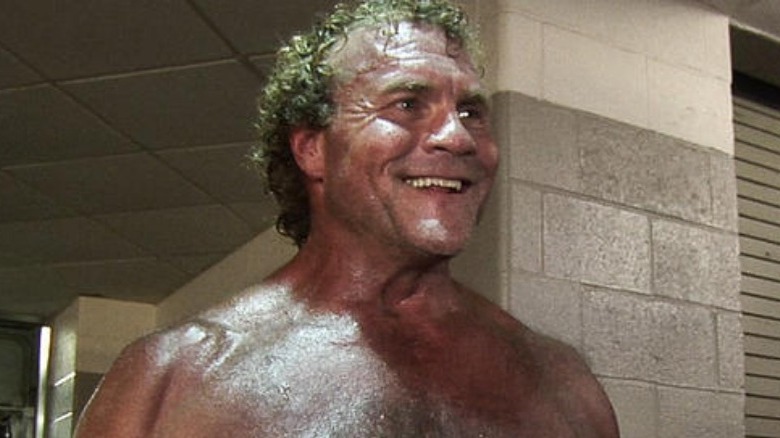 WWE
Sid Vicious began a professional wrestling career in 1987 that would stretch to 2001 before suffering a horrific broken leg at a WCW pay-per-view that kept him out of action until 2004. Vicious, 61, has only wrestled 24 matches since the injury. 
Prior to being injured, Vicious found much success in WWE and WCW, as he is one of only 10 men to have won the WCW World Heavyweight Championship and the WWE Championship, winning both twice. He also had one reign with the WCW United States Championship. Following 2001, Vicious only wrestled one match in WWE, with that being a quick squash win against Heath Slater on "WWE Raw" in 2012 leading up to "Raw 1000."
There are many stories of wrestlers taking part in odd activities backstage and on the road, and of those tales involves Vicious. On-screen, Vicious did not play the smartest of characters, and some may question his choices off-screen as well. Vicious found himself being bitten by a squirrel as part of an extreme dare, one that most rational people would never considering doing.
Vicious wound up needing a rabies shot following much pain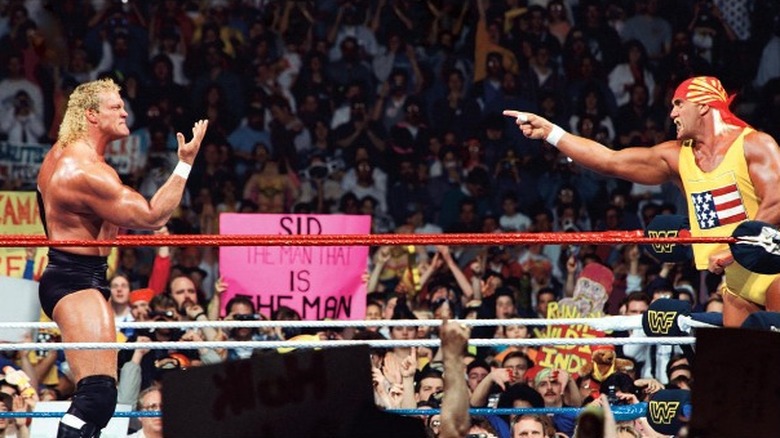 WWE
A few wrestlers, with one of those being WWE Hall of Famer Arn Anderson, dared Vicious to stick a squirrel down his pants. This squirrel was one that Vicious kept as a pet in order to keep him company while traveling on the road.
On Twitter, @Allan_cheapshot revealed the story about Vicious' genitalia taking on a squirrel: "Vicious had a squirrel he took with him everywhere. Two wrestlers (one was Arn Anderson) bet him he couldn't keep the squirrel down his pants for a whole minute. Vicious accepted the challenge and stuck it down his pants." The story continued in a second tweet: "After about 30 seconds the squirrel bit a very sensitive area. Vicious fell down in pain and crushed the squirrel. He needed a rabies shot and stitches on his genitalia. WINNER: The squirrel, who is now a hero to all squirrels worldwide for flattening Sid."
Vicious and Anderson would be involved in one of the most infamous incidents in wrestling history. In 1993, they engaged in a hotel room fight with each other in the United Kingdom that resulted in Anderson getting stabbed more than 20 times with a pair of scissors and Vicious being stabbed four times with the scissors.