Matt Hardy Wants The Hardy Boyz' Last Match To Be Against Edge And Christian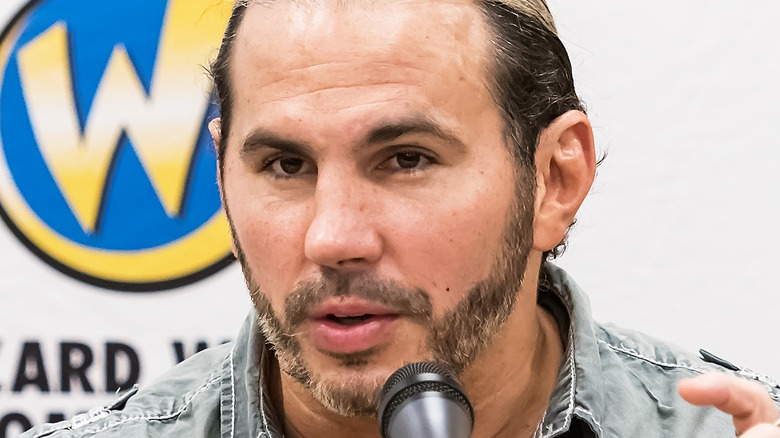 Gilbert Carrasquillo/Getty Images
WWE's tag team division has some Hall-of-Fame-worthy duos right now like Jimmy & Jey Uso, Xavier Woods & Kofi Kingston of The New Day (along with a sidelined Big E), and Karl Anderson & Luke Gallows of The Good Brothers, but it's hard for any era of tag team wrestling to compare to the "Attitude Era." From the late 90s into the early 2000s, certain tag teams were taking the division to new heights (literally!) by incorporating gimmicks like ladders, tables, and chairs, and normalizing multi-team matches in WWE. Bubba Ray & D-Von Dudley, Edge & Christian, and Matt & Jeff Hardy are credited for bringing the unique matches to prominence, as the three teams competed in the first three renditions of Tables, Ladders, and Chairs matches. In particular, The Hardys and Edge & Christian were the first two teams to ever battle each other in a tag team ladder match at No Mercy 1999, which is recognized as the match that set off the entire series for years to come.
Creating such a defined legacy in the industry they adore created a natural bond the four men share to this day. On a recent episode of his "The Extreme Life of Matt Hardy" podcast, Matt explained that his ideal retirement scenario would be teaming up with his brother, Jeff, to have one final tag team match against Edge& Christian. "Our rivalry is just so iconic. I feel like that would be a pretty amazing way to end it, having one last match with those guys."
Could It Happen?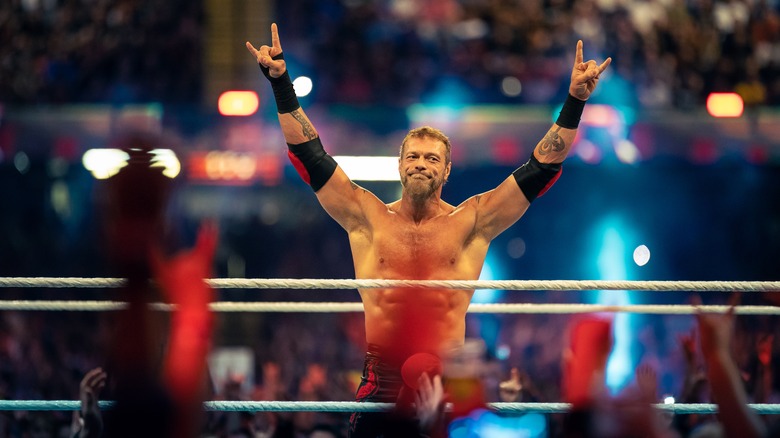 Arthur Cauty/Shutterstock
There are certain components to the scenario that may make it difficult for such a retirement match to take place. The first obvious one is that one of the four men, Edge, is still signed with WWE and will likely be affiliated with them in some capacity for the remainder of his career. It doesn't guarantee that the tag team match couldn't happen on the independent circuit later on in their lives, but currently, Edge's WWE contract would restrict him from performing in AEW, and vice versa for the other three. Incorporating Jeff into the mix poses its own issues despite the fact he is signed to AEW. Jeff was caught driving under the influence of alcohol in June, one of his many well-documented drug and alcohol offenses over the years. The latest reports surrounding the matter point to Hardy's pre-trial hearing happening on December 21 after several re-schedulings.
Matt and Christian both appear to be happy and healthy competing in AEW, with Cage's most recent match occurring in September and Hardy continuing to wrestle rising talent each week on the YouTube shows. Before Jeff's latest offense, Christian went on the record showing excitement for "The Charismatic Enigma" potentially coming over to work for AEW, signifying that their relationship is at a good place. Whatever the promotion and whatever the stipulation, it would indeed be a poetic ending for Edge & Christian vs. Matt & Jeff Hardy to be the final match for any of the four men.