Grayson Waller Compares Himself To Former WWE Champion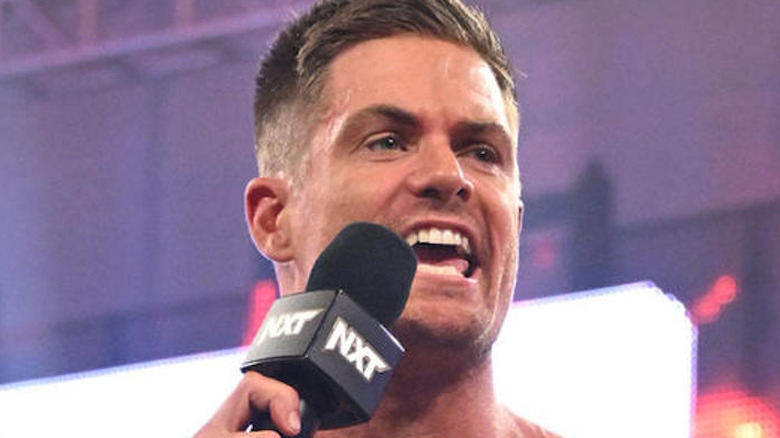 WWE
"The Grayson Waller Effect" hit new levels at "WWE NXT" Deadline on December 10, when the 32-year-old became the No. 1 contender to the "NXT" Championship by winning the first-ever Iron Survivor Challenge.
Waller did so following his previous premium live event match with Apollo Crews, who defeated Waller in a Casket Match at "NXT" Halloween Havoc. During their feud, Crews and Waller traded insults, with Crews calling Waller a "low-rate Miz." As a guest on the most recent "WWE After the Bell" podcast, Waller spoke about the comparisons between himself and The Miz.
"I laughed because how is being compared to The Miz a bad thing?" Waller said. "He main-evented WrestleMania, he's on 'Raw' every single week and he steals the show. He's always doing something. He's doing media appearances; everybody knows who The Miz is, and he has a reality show. Why would I take offense to someone saying I'm The Miz? If I'm The Miz, hell yeah, that's awesome for me, that means my career is going really well, lad." 
Waller said he has "all the respect in the world" for Miz, adding that he hopes more people call him the next Miz because "that's great." Waller, who said previously that Miz is someone he hopes to step in the ring with one day, the NXT star believes there is one key difference between him and Miz.
"I think people know that Miz is a good guy, too. He's doing all these media appearances, he's obviously who he is, but he's a good guy too. I'm not," Waller said. "I don't care if anyone likes me, I don't want anyone to like me. I didn't leave my family and friends back home to make friends, I came here to be a superstar and I'm going to do whatever it takes and say whatever it takes. I think that differentiates me. I'm at least real, at least honest. I am who I am. In the ring, no one can touch me."

If you use any quotes from this article, please credit "WWE After the Bell" with a H/T to Wrestling Inc. for the transcription.