Kenny Omega Reveals Why Joining WWE Never Appealed To Him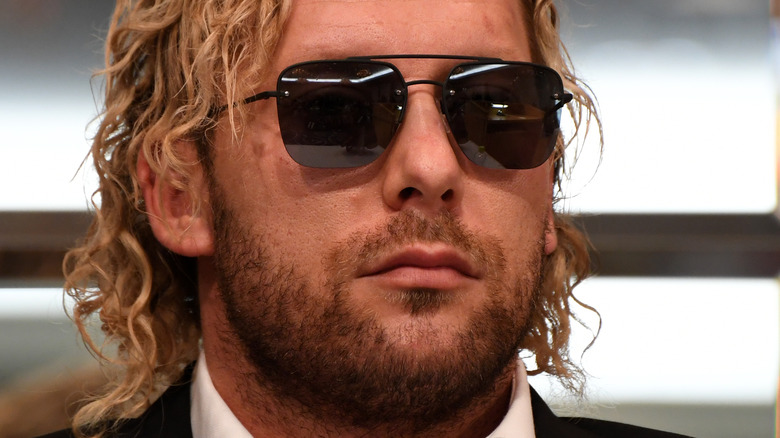 Etsuo Hara/Getty Images
With over 20 years of in-ring experience under his belt, Kenny Omega is carving a legacy as one of the greatest professional wrestlers to compete almost entirely outside of WWE. While he did have a brief stint in Deep South Wrestling, a former WWE developmental company, the "Best Bout Machine" has used his time in DDT, NJPW, and most recently AEW to build a resume for himself unlike any other professional wrestler in the world today.
In a recent interview with Monthly Puroresu, the former IWGP Heavyweight Champion talked about his career and how his brief stint in DSW deterred him from wanting to continue his career in the WWE. "I felt unsure of my understanding of the professional wrestling business," Omega admitted, saying that he felt that maybe wrestling wasn't what he thought it was during those stages of his career. "I had thought some of the greatest talents, what made them successful was because they were so unique and special athletes in their own way," Omega added, "and [they] were in charge of their own character."
The AEW Executive Vice President felt as if this perspective on what makes wrestlers so special was not in line with what he was being told in his time in WWE's developmental system. Talking about the vibe of working for a WWE developmental brand, Kenny went further, saying, "It's sort of drilled into you, 'No, you're not your own person. You're our person! And we own you!'... My worry at that point was if this is what wrestling is... maybe this isn't what I fell in love with."
Kenny only worked in DSW for a handful of months in 2006 before moving on from the territory, and WWE, for good.