Multiple Promotions Reportedly Interested In MLW's EJ Nduka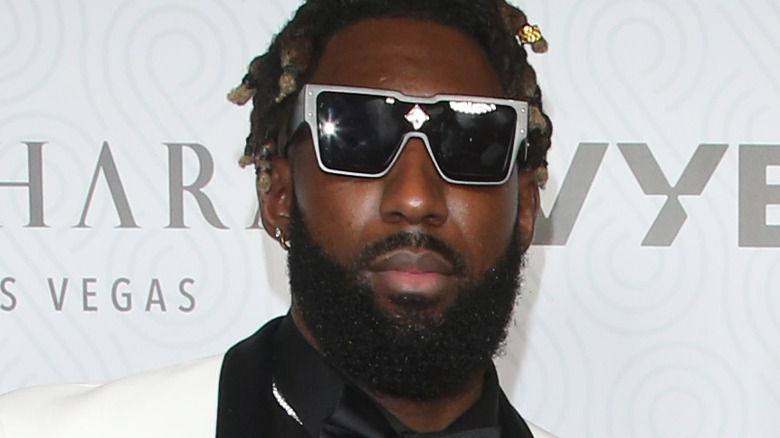 Gabe Ginsberg/Getty Images
Court is seemingly in session for the potential courtship of "The Judge" EJ Nduka. According to the Wrestling Observer Newsletter, Nduka's MLW contract is expiring very soon, and several promotions may be vying for the big man's services, including his former employer WWE. AEW and Japanese promotions have also reportedly expressed interest.
Nduka lives up to his current promotion's name as the reigning MLW World Tag Team Champion has a major league pedigree. Nduka is a former professional football player and pro bodybuilder, and was first signed by WWE in 2018. While there, Nduka wrestled under the name Ezra Judge, but was released from the company in May 2021 during the pandemic. In a new interview with Dominic DeAngelo of Wrestling Inc., Nduka mentioned how his release from WWE was a big motivator toward success.
"Hell yeah. Even if I got cut from working at Walmart, that's going be my motivation," Nduka said. "It don't matter where I was, you know what I'm saying? And so I took that as motivation. It was a chip on my shoulder to prove to myself and my family that dad is not a failure. Dad can do what he said he is going to do." Nduka made his MLW debut in Philadelphia at Battle Riot III and since then, "The Judge" has taken advantage of every opportunity to work on his in-ring skills and his promo skills. Along with Calvin Tankman, he's set to defend his MLW tag titles against the Samoan SWAT Team of Juicy Finau and Lance Anoa'i in Philadelphia.