Major Shakeups To WWE Board As Vince McMahon's Return Is Officially Announced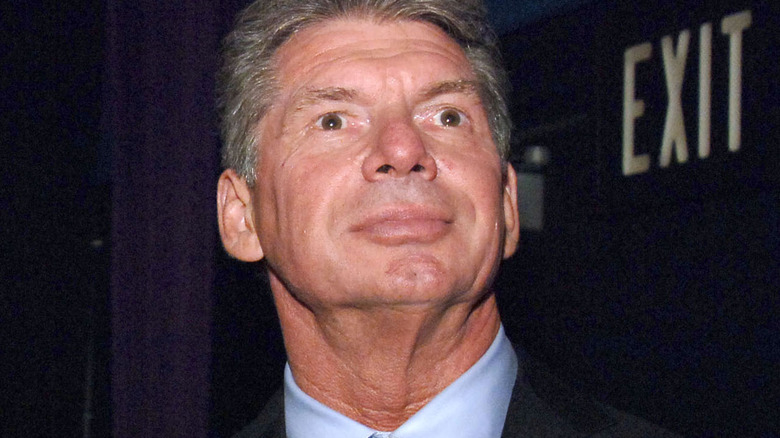 John Sciulli/Getty Images
Vince McMahon is back. One day after coming out of retirement, armed with a power play built around television broadcast rights and a potential sale to force his way back in, WWE has announced via press release — complete with a joint statement from WWE co-CEOS Stephanie McMahon and Nick Khan and WWE Chief Content Officer Paul "Triple H" Levesque that McMahon's return is official. 
"Today, we announce that the founder of WWE, Vince McMahon, will be returning to the Board," read the disclosure. "We also welcome back Michelle Wilson and George Barrios to our Board of Directors. Together, we look forward to exploring all strategic alternatives to maximize shareholder value."
In addition, it was declared that WWE would now "undertake a review of strategic alternatives with the goal to being to maximize value for all WWE shareholders." However, in spite of that assertion and yesterday's reports that McMahon was indeed looking to help spearhead a sale of WWE with his return, the press release does note that there is no guarantee of a sale. But the very idea of it has certainly been a factor in the company's stock price rising rapidly since the opening of trading Friday morning. 
McMahon's return to the board, with Barrios and Wilson in tow, led to the removal of three other Board members: JoEllen Lyons Dillon, Jeffrey R. Speed, and Alan M. Wexler. McMahon and his cohorts will replace them immediately. Additionally, Ignace Lahoud and Man Jit Singh have resigned effective immediately from the Board. Of note, Singh was the lead investigator during the company's internal investigation into allegations of sexual misconduct and hush money payments made against McMahon.
Per Fightful, a WWE employee meeting has been called for this afternoon. It can safely be assumed that McMahon's return to the company will be addressed.