Changes To WWE Leadership In Wake Of Stephanie McMahon Departure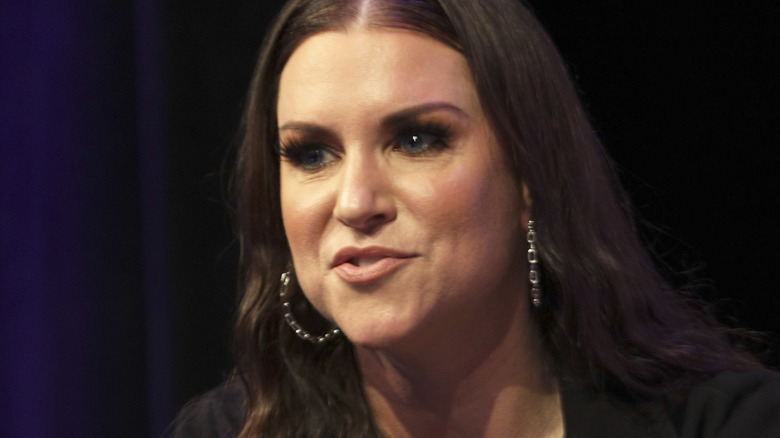 Shedrick Pelt/Getty Images
In the wake of Vince McMahon's shocking return to the WWE Board of Directors, his daughter, Stephanie McMahon, dropped a bombshell herself Tuesday evening.
The Co-CEO of WWE announced that she'd be resigning from the position she was appointed to last July following Vince's exit from the company. In addition, Stephanie revealed she'd be stepping down from her role as the Chairwoman as well. As a result of Stephanie's resignation, major changes have transpired in WWE's leadership.
Nick Khan, formerly Stephanie's counterpart as Co-CEO, now holds the title of sole WWE CEO, per the company's official corporate website. In addition, Vince McMahon has been elected as Executive Chairman of the Board, per a unanimous vote of the Board of Directors.
Vince stated his "full support" in the decision made by his daughter. "I'll forever be grateful that she offered to step in during my absence and I'm truly proud of the job she did co-leading WWE," he stated. "Stephanie has always been the ultimate ambassador for our company, and her decades of contributions have left an immeasurable impact on our brand."
Statements made by both Vince McMahon and Nick Khan indicate mutual positivity and praise, as they both aim to ensure the success of the WWE.
"Together, we look forward to working with the Board at this critical moment in time to review our strategic alternatives and maximize value for all WWE shareholders," Vince said.
Khan said he "look[ed] forward to continuing to work closely with them," as well as emphasizing the overall aim to remain "the premiere powerhouse in sports entertainment for years to come."