LA Knight Gives Insight On Rules Of WWE Royal Rumble 'Pitch Black' Match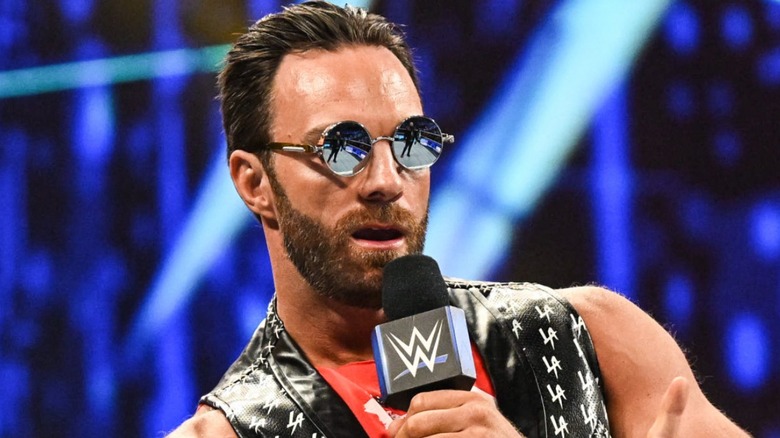 WWE
Bray Wyatt will finally be stepping back into the squared circle — sans house shows — at the upcoming Royal Rumble against LA Knight in the first-ever Pitch Black Match. The bout is being done in collaboration with Mountain Dew, who is relaunching a drink by the same name, but there is very little known about what exactly a Pitch Black Match is. What happens during it? What are the rules? What does it look like? 
When speaking to "After The Bell," Knight admitted that when he first heard of the match he himself thought, "I don't know what the hell this is. I don't know what the hell this is going to be." He further added, "I think it's something new in the making ... but every indication that I've been given is that it is gonna be a kick-ass street fight," Knight said. "It's going to basically be kind of in the dark, I don't know what the lighting is going to be, I don't know how that's going to work, I don't know what other kind of factors or elements are going to come into play."
Knight doesn't seem too solid on the details of the encounter just yet, and there's still no indication that fans will even know what exactly a Pitch Black Match is before it happens. But if there's one thing Knight is confident of, it's that "there's going to be a fight at the Royal Rumble."
He and Wyatt have been feuding for several months with Knight on the receiving end of several backstage attacks by Uncle Howdy. However, after believing that his attacker was Bray Wyatt dressing up as this mysterious persona, the physical manifestation of Howdy appeared on his own, sharing the same space as Wyatt and proving they were two different people. It was later revealed that they might not exactly be on the same page either when Howdy delivered a Sister Abigail to Wyatt during a recent "SmackDown." 
If you use any quotes from this article, please credit "After The Bell" with a H/T to Wrestling Inc. for the transcription.