Backstage News On Who Is In Charge Of The Recent Cody Rhodes Vignettes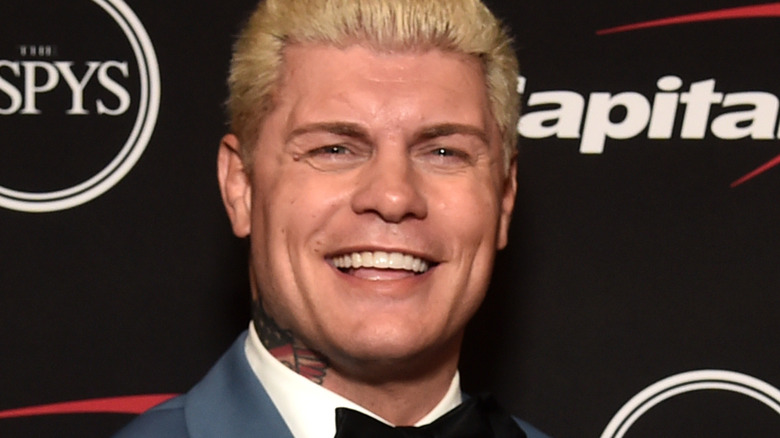 Alberto E. Rodriguez/Getty Images
Over the past few weeks vignettes have been running on "WWE Raw" and "WWE SmackDown" hyping up Cody Rhodes' journey back from injury, with his return being something that is expected shortly. The videos so far have looked at his WrestleMania return last year and his Hell in a Cell match against Seth Rollins and the subsequent surgery that he had to get, and they have got the WWE Universe discussing him once more. 
That is the overall aim and according to Dave Meltzer on the latest "Wrestling Observer Radio" it is Jeremy Borash who has been in charge of putting these vignettes together for the "American Nightmare." The aim of these is to build excitement for him coming back to the ring, and a potential Royal Rumble appearance has been speculated amongst fans as he is currently factored into WrestleMania plans. 
For those unfamiliar with his work, Borash is currently WWE's Senior Director of Content & Development and he has primarily been working with the "WWE NXT" brand since then. He is well-known for his creative brain, being best known for his work with Matt Hardy's Broken character from their time at Impact Wrestling. 
The vignettes recently led to Brandi Rhodes making her return to WWE television for the first time since she left the company in 2016 as she was shown watching her husband get surgery, as she also spoke to the cameras about the situation, admitting Cody was nervous. A brand new video is likely set to take place on "Raw" tonight as the focus now shifts to his training to get back into ring shape, and it was recently reported that he has hand-picked two "NXT" stars to work with him in achieving that goal.