Charles Robinson Names The Highlight Of His Career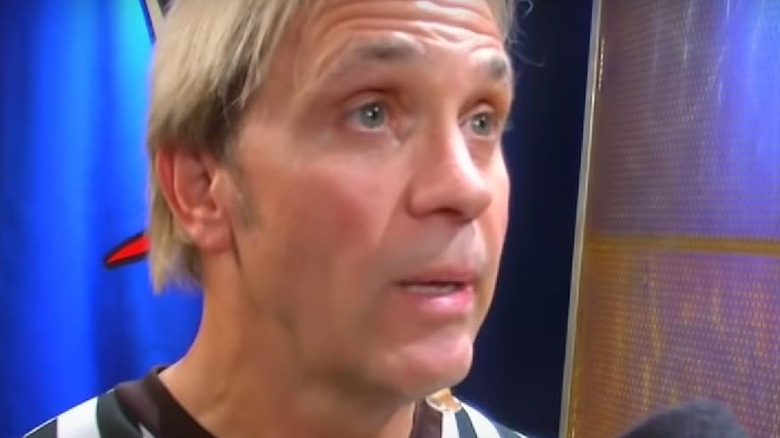 YouTube/WWE
When it comes to veteran WWE Official Charles Robinson, two things probably come to mind. First, there's his iconic sprint to the ring at WrestleMania in a match between The Undertaker and Shawn Michaels. Secondly, being dubbed "Little Naitch" as part of the Four Horsemen stable during his time with WCW in the late 1990s is a particular point of pride. But if you were to ask the man himself what the highlight of his nearly 30-year career has been, he wouldn't have to think twice. Despite cracking several vertebrae and suffering a collapsed lung that night as a result, it was still a tag team match on "WCW Nitro" in 1999.
"Absolutely, 100 percent," Robinson told Ryan Satin on "Out of Character." That particular match saw him tag with his hero, Ric Flair, to take on Randy Savage and Madusa. "I would've liked to have done more, but that was the highlight." He pointed to the experience on hand that led to making that night such a memorable one for him. "Ric was so — you know, everyone involved from Savage to Piper," Robinson continued. "I got to work with all these great guys that worked so well with me and gave me advice, and led me."
The current "WWE SmackDown" referee doesn't take a single ounce of credit for how that night turned out. Instead, he reserved all of that for the talent he got to work with. "What I did was nothing, they made it look so good," Robinson added. "And I believe that 100 percent."