William Regal Gives Advice To Young People As He Resumes WWE Role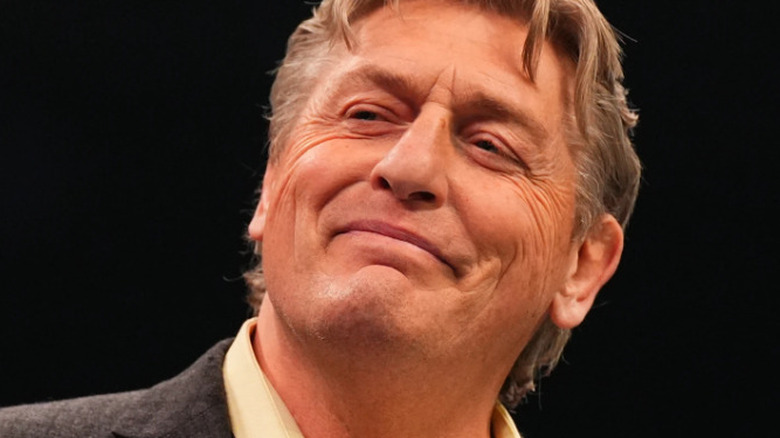 AEW
Few people in professional wrestling had the kind of whirlwind year William Regal had in 2022. The famed wrestler-turned-coach left WWE and joined AEW, becoming a primary character in the company's storyline as the manager of the Blackpool Combat Club. Then, in December, Regal surprisingly left AEW to rejoin WWE in order to be with his son, NXT star Charlie Dempsey.
All of 2022's twists and turns have led Regal to share one piece of advice with the next generation of wrestlers: cherish your time and don't waste it. On the latest episode of the "Distraction Pieces Podcast with Scroobius Pip," the WWE coach said his AEW run felt like it went by in "a blink of an eye" now that he's back with his former company.
"And it's as if nothing's ever happened and nothing's changed in the slightest," he said. "It's weird. Anybody listening that's young –- I know you don't like listening to older people –- but make the most of every second you have on this Earth, because ... you get to a certain age and you hear it from all old people, time goes so quickly and we waste a lot of it."
Regal, 54, said his interview with Pip would be his last for the time being. "I'm doing nothing else about anything or wrestling or anything for at least a year and I'm happy with that," Regal said, adding, "I'm quite happy being in the background."
Regal said he asked WWE not to use him as much as he feels it should be about the talent and not him. In the past, Regal played an authority figure in "WWE NXT."
"I'm quite happy not being in the limelight," he said. "And I have been for many years. I had my time."