Backstage News On Why AEW Couldn't Do A Jay Briscoe Tribute Show On Dynamite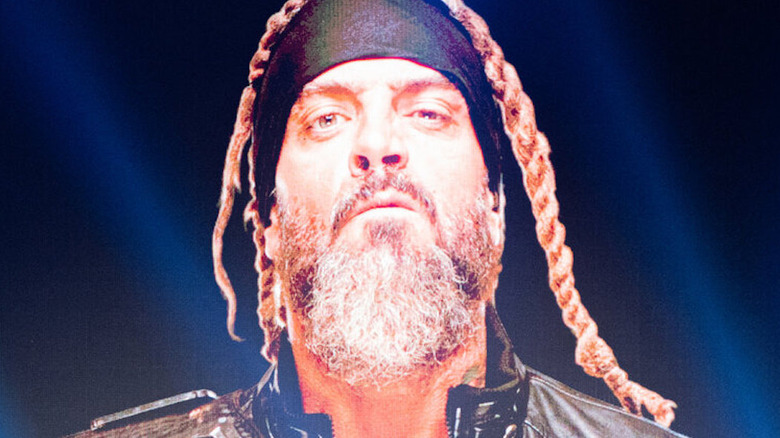 AEW
Yesterday the wrestling world mourned the tragic death of Jay Briscoe (real name Jamin Pugh), and while last night's "AEW Dynamite" kicked off with an "In Memorium" graphic, there was no full tribute show similar to the one that had been done after the passing of Brodie Lee. Now, Dave Meltzer has reported on the latest "Wrestling Observer Radio" that AEW was not allowed to do a tribute show for Briscoe because Warner Media wouldn't allow it. Briscoe and his brother, Mark, were famously not able to appear on AEW programming despite being signed to Tony Khan's Ring of Honor, as Warner Media didn't allow it on the basis of homophobic tweets Jay had made over a decade ago, which he had since apologized for and show remorse about.
Despite not being able to make "Dynamite" a full tribute show, many of the wrestlers who performed, including the Young Bucks, Bryan Danielson, and Jay Lethal, wore black armbands in his honor. His name was also brought up on commentary several times, with AEW announcer Excalibur paying tribute to him as "Dynamite" went off the air. And Khan taped a Jay Briscoe tribute show for ROH later on in the night, which will be free for fans via either ROH's YouTube channel or the Honor Club app when it is released.
Meltzer also noted that whenever ROH gets back to running television shows, the first one will also pay tribute to Jay and will feature some of his matches from over the years. There is also expected to be some form of a memorial dedicated to him at the upcoming Supercard Of Honor event which will take place on Friday, March 31.