William Regal Looks Back On Taking WWE NXT From Game Show To Brand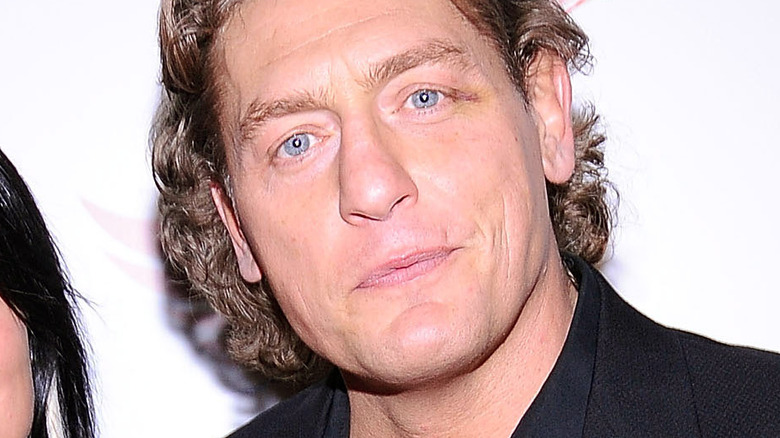 Frazer Harrison/Getty Images
Seasoned pro wrestling fans will recall that "WWE NXT" was a much different entity when it debuted than it is today. When the show began in 2010, it aired as a seasonal program that blended scripted segments with reality television. Contestants were chosen from FCW (Florida Championship Wrestling) and given mentors from "Raw" and "SmackDown" as they completed weekly challenges to win over fans. Five seasons of this "NXT" would bring memorable stars to the fold such as Wade Barrett, Kaitlyn, Johnny Curtis (aka Fandango), and Kaval (aka Low Ki). 
William Regal played a significant role when Triple H wanted to take "NXT" in a new direction. Regal, who recently made his return to WWE after a stint in AEW, sat down with "Distraction Pieces Podcast" to reflect on "NXT" shifting direction.
"As far as I know, I was the first person that knew anything about [the changes] apart from obviously his wife or Mr. McMahon," Regal said. ""What's your vision?' 'This is my vision.' 'Well, let's go and do it.' And with this incredible team that we had around us to help — it was a small team. 'Right, so, there's the vision. Let's go.' I could say the vision; the vision was we were both watching, at the time, "Boardwalk Empire." And he said, 'You know when you see wrestling that people have whatever their ideas of wrestling are. ... You can have funny stuff, obviously, the stories are going on and there can be all kinds of violence. Just well-told stories. You will never see anybody in any of those shows like "Sopranos" or :Boardwalk Empire,: from the smallest to the biggest of roles, that looks out of place. That's the vision.'"
The changes would bring forward some of the most memorable characters and stories "NXT" has had to offer. Seth Rollins, Finn Balor, Charlotte Flair, and Becky Lynch are just a handful of the stars that the newer rendition of "NXT" shaped.