Big Update On Chris Masters' WWE Royal Rumble Status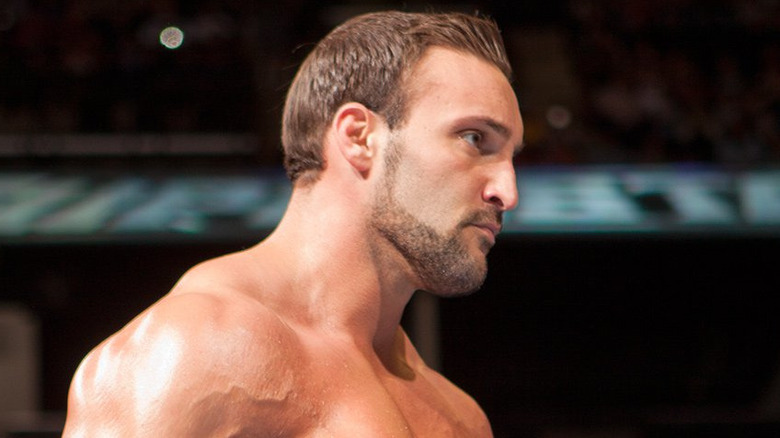 WWE
With the WWE Royal Rumble coming up in less than two weeks, fans have begun speculating what surprise entrant(s) may appear in the namesake matches. One name brought up by some has been former WWE star Chris Masters — who has shown interest in competing in the Royal Rumble. However, Masters took to Twitter to announce sad news for those hoping to see a return of "The Masterpiece on January 28. "Sorry to say I have not been contacted for The Rumble and will almost certainly not be taking part at this point."
This does not mean for certain that Masters will not appear in the Royal Rumble, as it could possibly be an attempt to swerve fans into thinking he will not compete. Masters has not wrestled for WWE in over a decade, with his last match coming on an episode of "WWE Superstars" in August 2011 against Jack Swagger. Masters was released from the company that year, and has since found success in the NWA, winning the National Championship twice. While with WWE, Masters never found his way to championship gold despite challenging for multiple titles on many occasions.
Along with an appearance at the Royal Rumble, Masters has also shown interest in a potential program against the current number one contender for the United States Championship, Bobby Lashley. Masters and Lashley have history together, as Lashley was the first WWE star to ever break Masters' Masterlock, and has since began using the move as one of his finishers — renaming it the Hurt Lock, and using it to win the WWE Championship.