WWE Reportedly Offered The Briscoe Brothers A Deal At One Point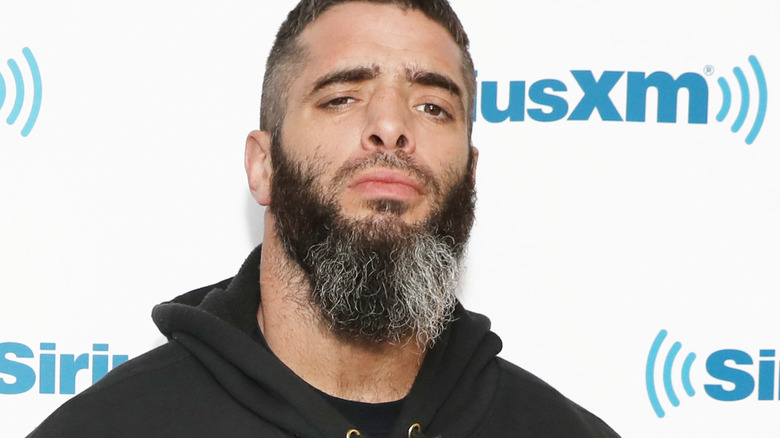 Cindy Ord/Getty Images
The Briscoe Brothers are among the greatest tag teams to have never stepped foot inside a WWE ring, but according to the latest Wrestling Observer Newsletter, Jay and Mark Briscoe once had the opportunity to change that narrative.
According to the report, the record-setting 13-time Ring of Honor World Tag Team Champions were offered a WWE contract in 2015. The brothers ultimately turned down the deal, however, because the figure presented was too low. At the time, they also worked at their family's chicken ranch, and agreeing to a deal with WWE would have taken them away from that role to earn a smaller income. Notably, the Stamford-based promotion was said to be "very interested" in the pair in 2013, but the organization later revoked their interest due to a controversial tweet posted by Jay after the Delaware Senate passed a bill that permitted same-sex couples to marry (he apologized and showed remorse for the remark repeatedly in the decade since).
Furthermore, in a video previously posted on ROH's YouTube channel, "Dem Boyz" revealed they had a tryout match before a "WWE SmackDown" taping in November 2009. The team disclosed that they were later invited down to Florida to train with the promotion for a week. Upon receiving a follow-up phone call, Mark and Jay were told they weren't cosmetically pleasing enough for WWE, despite being told that they'd done a good job during their brief time training with the company. Last year, Mark Briscoe spoke about the Briscoe Brothers' chances in WWE if they were to ever sign with the promotion. "I think that we would survive and thrive," he said "We are very confident in our abilities, especially right now we are at the top of our game."
Jay Briscoe tragically passed away earlier this week.