Konnan On How AAA's Relationship With WWE Changed Under Triple H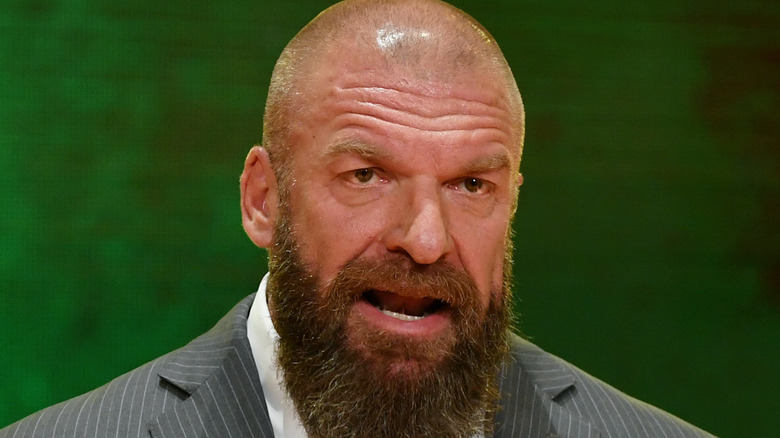 Ethan Miller/Getty Images
it raised some eyebrows last month when, immediately after Dragon Lee and Dralistico won AAA's tag team titles from FTR, Lee announced that they were vacating the titles because he had signed with WWE. The obvious question was if AAA's relationship with AEW was weakening and giving way to one with WWE. In a recent exclusive interview, Wrestling Inc. Senior News Editor Nick Hausman asked Konnan, who's part of the AAA creative team, if there had been any conversations between him and WWE Chief Content Officer Paul "Triple H" Levesque about such a relationship.
"No. I've never talked to Hunter personally, but through other channels," he said. "There's been an interest in doing something. Now, this is very telling. For around, I'm not kidding, 15 years plus, I would ask Rey [Mysterio], almost like Charlie Brown and Lucy with the football every year, I would ask Rey to ask Vince [McMahon] if he could send a promo for our TripleMania show, or show up. And the answer was always no. And this last year, which was a special year, 30 years, and I was getting an award in Tijuana, the promotion that discovered Rey in the city that he first trained, in the city where he lives and represents, for the guy that's his best friend, and the answer was still no. And I was like, 'Motherf***er, how does this, in any way, hurt you?'"
That changed when Levesque became the one to ask for permission.
"He only asked [Levesque] once," Konnan explained. "[Levesque] said yes. He sent the video to open up TripleMania this year, and bro, it was a humongous pop."
WWE and AAA briefly had a working relationship in 1997, as an answer to WCW's relationship with Konnan and Promo Azteca. It only lasted a few months.
Konnan: 'you got to play with others'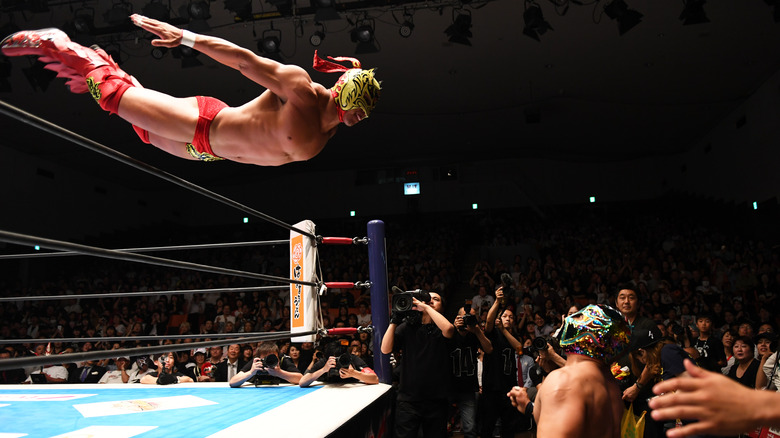 Etsuo Hara/Getty Images
Konnan addressed the specifics of Dragon Lee's departure.
"The second thing, Hunter sent a Spanish digital crew and film cameras to record when Dragon Lee, which is Rush's brother, who's a hell of a talent, he's going to kill it in 'NXT,'" he said. "When Dragon Lee announced that he was going to WWE, that had never been done before. Hunter gets it, he gets that you got to play with others and have relationships, where Vince was like an island unto himself and didn't play well with others."
The situation with AAA is not the only recent sign of a change in WWE's move away from strict isolationism. Despite Pro Wrestling NOAH having a growing relationship with AEW, Levesque gave permission for Shinsuke Nakamura to wrestle The Great Muta in Muta's final singles match on January 1 at Budokan Hall. Sonny Onoo, who worked as a go-between to make the deal, told Wrestling Inc. in November that Levesque reached out personally to make sure that Nakamura got that opportunity. That same week, Nakamura said that he had opened "the real forbidden door," referring to the colloquialism regarding the previous impasse between AEW and NJPW that the two promotions later adopted as the name of their first joint show in June 2022.