Brie Bella Recalls Heat Total Divas Cast Had In WWE Locker Room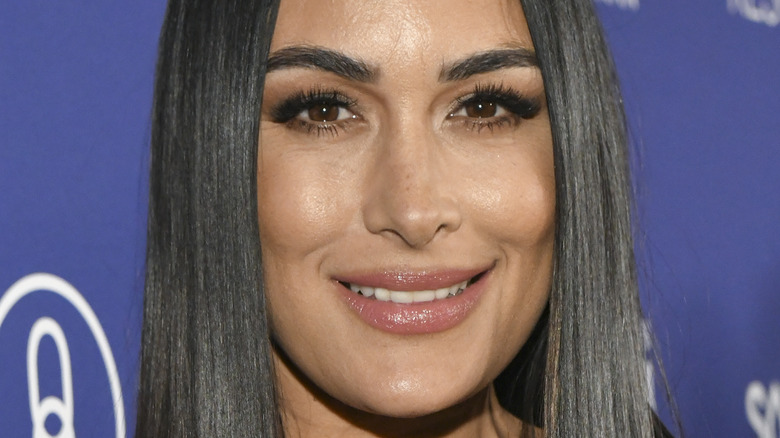 Rodin Eckenroth/Getty Images
The season premiere of "Total Divas" in July 2013 drew 1.34 million viewers on the E! Network and was instantly heralded as a competitor to hit reality series "Keeping Up With The Kardashians," something that excited original cast members The Bella Twins, Natalya, Naomi, Ariane Andrew [FKA Cameron], Eva Marie and JoJo. 
However, according to Brie Bella, the WWE superstars involved in season 1 of "Total Divas" became the target of envy among other wrestlers in the locker room, to the point where Brie & Co. received "a lot of heat" from their peers.  
Brie made the shocking revelation on the latest episode of "The Bellas Podcast," which included appearances from original cast members Natalya, JoJo and Ariane.
"I'm so grateful for the first season cast because it was really scary," Brie admitted. "I'll never forget when we were almost done filming the first season, and Russ [Executive Producer Russell Jay] was like, 'I really wish this pilot goes through.' I was like, 'Pilot? What do you mean?' He told me the show was not sure to be picked up, and I was like, 'Wait, I'm so confused. Please don't tell me we got all this heat backstage for no reason.'"
At this point, the other women in the panel echoed Brie's sentiments by stressing that "the heat was for real," with Natalya pointing out that the cast members were "paid very little" and "hardly had any days off" as they continued to travel regularly for WWE tapings while also filming the reality series. 
'Everyone's Punching Bag'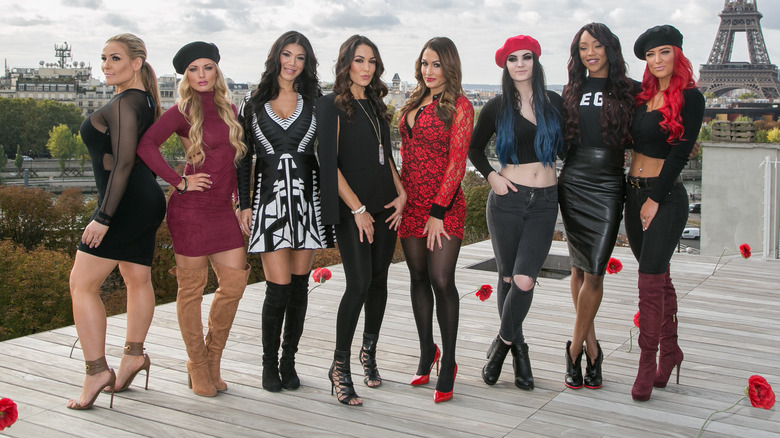 Marc Piasecki/Getty Images
Speaking further on the challenges encountered by original "Total Divas" cast members, Brie implied that several wrestlers in the locker room were jealous of the show's early success.
"The heat was for real," Brie emphasized. "I'll never forget when it aired, and we were pretty much neck-to-neck [in the ratings] with the Kardashians, we became this instant hit, and I was so grateful for all of you [original cast members] for putting your lives out there, for dealing with the backstage drama of everyone hating on all of us for filming. Also, when it aired, we knew we were going to be everyone's punching bag — with people either loving or hating it. Through the whole drama, we all had smiles on our faces, and kept filming, making amazing television — breaking barriers for women's wrestling, globally, and opening doors for women in wrestling."
"And all that for not a lot of money," Brie added. "I always tell everyone that I'm so grateful for all the women of Total Divas because we put up with so much, and still made amazing TV."
In June 2021, The Wrestling Observer reported that E! Network had canceled "Total Divas" and its subsequent sister show "Total Bellas," citing dwindling ratings and a lack of interest from network executives. However, spin-off show "Miz & Mrs." continues to air on the USA Network, and recently concluded its third season.