Big Bill Elaborates On His Plans In AEW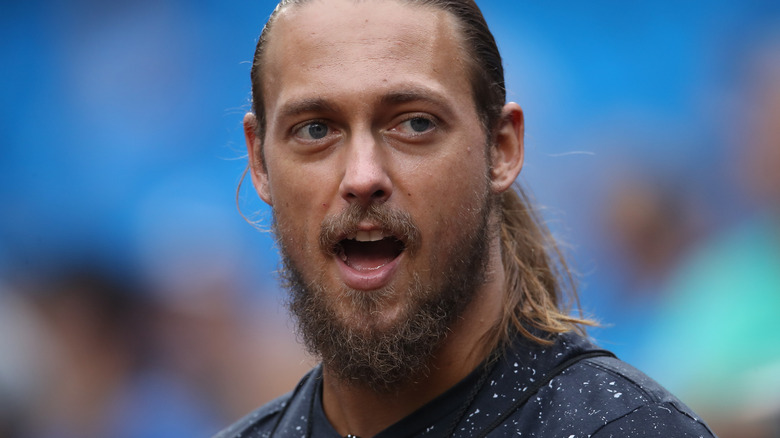 Tom Szczerbowski/Getty Images
Big Bill has some big plans in AEW, but for now, he's still getting accustomed to a new company. In a new interview on the "Comedy Store Wrestling" podcast, the former WWE star talked about joining AEW last year, how it feels to be a new guy in a new company, and when he sees himself going on a singles run.
"When you first walk in the door, everyone's going to be suspicious of the new guy's motives," he said. "You have to gain trust with people at the top, whether it's office people or talent."
Bill, who performed as Big Cass in WWE and whose real name is William Morrissey, said he will often tend to himself, focuses on helping the show, and said he tries "not to get involved in a lot of noise." In fact, since joining The Firm, manager Stokeley Hathaway has made all the noise for him: "I don't think I've even uttered a word on AEW television yet, so it's been nice to have Stokely do that for me while I kind of get accustomed," he said.
But Bill said he's "very confident" in his promo abilities, and he'll be ready when he gets his singles run. "I know I'm very good at them," he said. "I don't know who knows or who doesn't know, or who thinks I am, but I am very confident. I know I'm extremely good."
As for when he'll strike out on his own? "It's gonna happen eventually," Bill said. "I mean, it's a mutually beneficial experience right now –- everybody's getting opportunities, helping each other out. As far as the singles run without The Firm, I have no idea right now ... we were put together for a reason, and we're kind of sticking with it right now."