Buff Bagwell Wants To Wrestle Again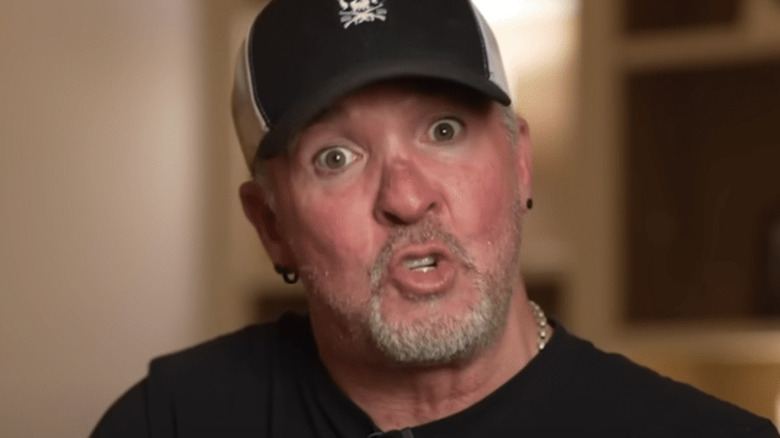 DDP Yoga/YouTube
Buff Bagwell has expressed his desire to lace up the wrestling boots again. The five-time WCW World Tag Team Champion has been on the road to recovery, both from injury and addiction.
Bagwell appeared on the "83 Weeks" podcast to say that no matter what he goes through in his life, he'll never forget the wrestling character that put him on the map.
"I really believe there's no getting rid of Buff Bagwell," Bagwell said. "Buff Bagwell is who I am. I had so much fun as the character Buff Bagwell. So, I will always be considered Marcus Buff Bagwell just because people already know me that way, but people also know me as Marcus. But there's just no way I'd get rid of the word Buff or Buff Bagwell."
Bagwell said time is on his side and stated that 53 is considered young in the pro wrestling industry these days. He made it clear that he's open to all opportunities, but would "give anything" to wrestle again. He reflected on his TV time wrapping up when he was 30 years old and said having success in the industry young is a good thing.
Bagwell has wrestled sporadically over the last few years, with his last match taking place in 2022 at WrestlePro Alaska. He talked about his recovery process and said his knee is feeling better. As for his addiction issues, he credited an aftercare program with getting him back on track as opposed to the standard 30-day program, which he feels doesn't work. 
Back in August 2020, Bagwell was in a car accident and later revealed that his patella tendon "exploded" during the accident and was facing a possible amputation.
If you use any quotes from this article, please credit the "83 Weeks" podcast, with a H/T to Wrestling Inc. for the transcription.