Chris Jericho Opines On The Most Important Thing In Wrestling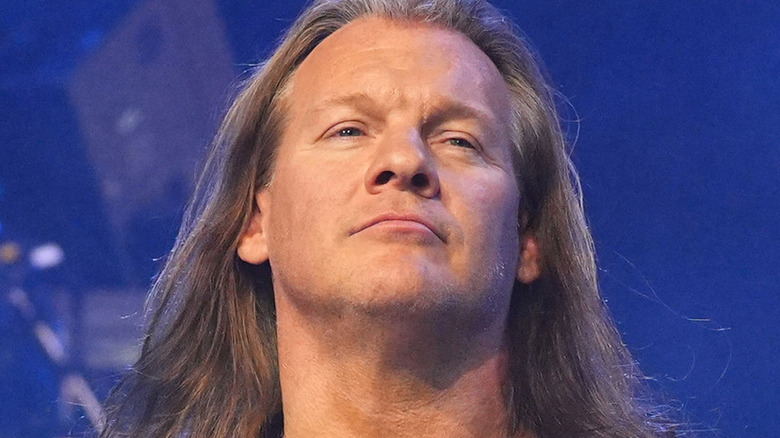 AEW
It's no secret that both performers and fans hold widely varied opinions on what professional wrestling means to them. During an interview on "WTF with Marc Maron," AEW star Chris Jericho shared his thoughts on what wrestling means to him, and how a performer can potentially set themselves apart from the rest.
"Wrestling is all character," Jericho told Maron. "The moves are important, and the matches are exciting, but you have to connect with the audience. It's just like comedy, or acting, or anything. You have to connect with the audience. If you can do that to a high level, the audience will pay to see you, and they'll be interested in what you're doing." Along with character, Jericho revealed what he believes is the single most important element of the art form.
"That's the number one thing of wrestling — it's storytelling," Jericho continued. "There's gonna be some crazy matches, [where] the athleticism is through the roof, but the stories behind them are the most important thing." After sharing his opinion on the matter, Jericho made sure to acknowledge that "wrestling is all things to all people," so there is no single right answer. As an example, the eight-time world champion cited his passion for comedic wrestling, including moments such as the song and dance routine he performed with Maxwell Jacob Friedman back in 2020.
At the end of the day, everyone will have different ideas about what is important in wrestling. However, with Chris Jericho's time and pedigree in the business, he's certainly someone worth listening to when it comes to professional wrestling success.