Charlotte Flair Remarks On Highly Anticipated Feud With Rival Champion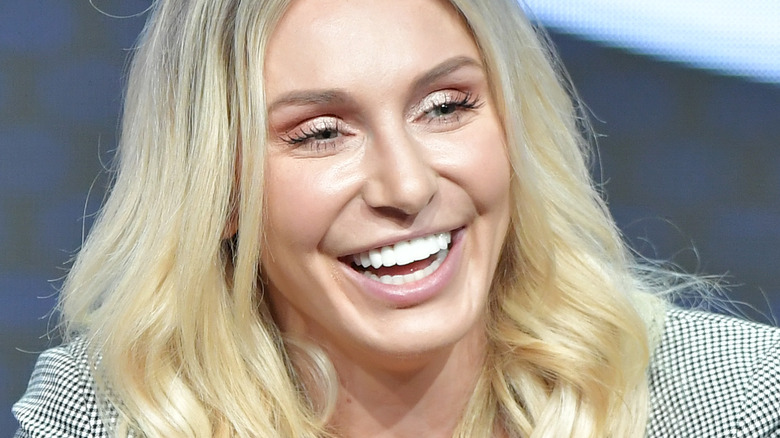 Amy Sussman/Getty Images
"SmackDown" Women's Champion Charlotte Flair has dominated WWE's women's division for nearly eight years. In those eight years, Flair has feuded with some of the top names in the industry such as Rhea Ripley, Sasha Banks, and Becky Lynch — however, one name she has not had a full-on feud with in WWE thus far is the reigning "Raw" Women's Champion Bianca Belair. In an interview with the "New York Post," Flair addressed a possible feud between her and Belair.
"It's the two alphas and Bianca obtaining that goal that she has envisioned of beating all the Horsewomen and me being the last because she saw herself the most in me because of our [athletic] background," Flair said. Belair has defeated the other three members of the Four Horsewomen — Becky Lynch, Banks, and Bayley — by pinfall, however, she has yet to pin Flair in singles action.
Despite the interest from many to see this match following the two sharing a ring during "WWE Raw XXX" with a common enemy of Sonya Deville, Flair does not seem in a hurry to kickstart this possibly legendary feud. "This is definitely a storyline that I would never want rushed because there is so much competitiveness and alpha and athleticism and drive." Flair and Belair have never feuded, however, they have faced off in televised singles matches three times, with their two most recent matches taking place on "WWE Raw" both ending in Disqualification — with both matches being won by Belair. Their match that saw a decisive winner took place on the February 26, 2020, edition of "NXT," which saw Flair walk away with the victory on the night.