Charlotte Flair Thinks About The Impact Of Breaking Championship Record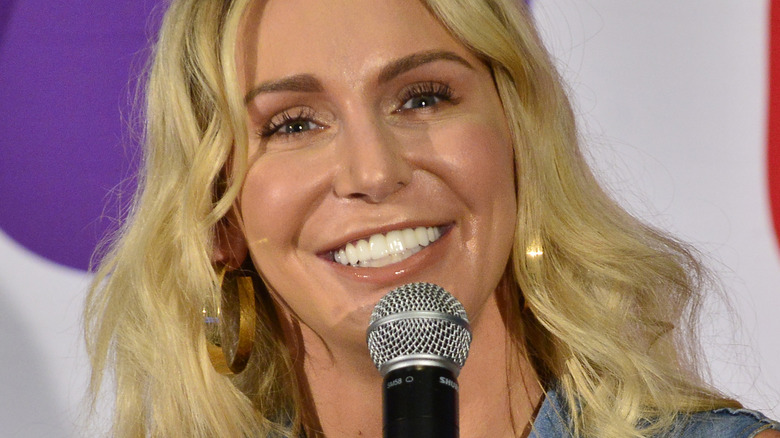 Jerod Harris/Getty Images
Charlotte Flair has quickly established herself in the argument for the greatest female wrestler in WWE history but the question many have is could she have an argument without the precursor of female? As it currently sits, Charlotte is tied in second alongside Randy Orton and Triple H at 14 total world title reigns, two away from her father and John Cena for the record recognized by WWE.
As a guest on NBC's "TODAY Show," the daughter of Ric Flair described what it's been like adding up her title reigns, detailing whether or not it was always a goal of hers to surpass her father's historic number. The current "SmackDown" Women's Champion mentioned that early in her career it was never a goal of hers, but now that she's closed the gap she wants to be atop WWE's prestigious list. Charlotte detailed what it would mean to her to be atop a list "predominantly" referred to as an "all-boys club," stating it would be a huge accomplishment and mean a lot for the gender as a whole. Having always been in the shadow of her dad's Mount Rushmore-level career, Charlotte also mentioned that surpassing Ric would make people refer to him as "Charlotte's dad," rather than always labeling her as Ric's daughter.
Not only does Charlotte believe she has a chance to eclipse her father, but so does Ric, who has stated on several occasions that she is better than he ever was and among the greatest to ever live. Charlotte will look to continue to add to her legacy on the road to WrestleMania, as she's currently on a collision course with Sonya Deville to defend her title, who interrupted a faceoff between Charlotte and Bianca Belair during "Raw Is XXX."