Backstage Details On Charlotte Flair's WWE SmackDown Women's Title Win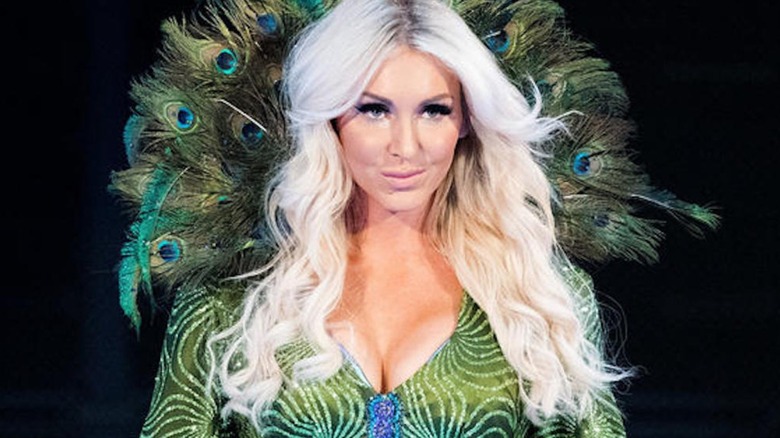 WWE
Charlotte Flair shocked the WWE Universe — and certainly Ronda Rousey — with her return to "SmackDown" on December 30. "The Queen" walked in with new entrance music and ring gear and walked out with a new title reign. However, that direction for Charlotte was a late change for the new "SmackDown" Women's Champion. 
After being written off of television with a "fracture of the radius" in May, there seemed to be no rock-solid idea for her re-entry point into the WWE landscape. Previous reports indicated a comeback for Flair sometime over the summer had been discussed, but that was obviously scrapped. Rumors of the timetable for Flair's return lingered throughout the tail end of 2022 until the creative team finally began putting the pieces together in early December. 
While the details of those original plans remain a mystery, according to Wrestling Observer Newsletter, Charlotte's resurgence last week was definitely a departure from what they previously had on the books, particularly for Rousey. In the preliminary lineups for upcoming premium live events that were etched out back in mid-November, Rousey was penciled in as the champion heading into WrestleMania 39 in Los Angeles. A match with Becky Lynch had been long plotted for WWE's biggest event of the year, but that option has evidently been squashed. Where that leaves Charlotte and Rousey to go next after they finish their current business — possibly at the Royal Rumble — is anyone's guess, but such late changes don't typically allow for long-term planning to take root.