Backstage News On WrestleMania Matches Pitched For John Cena And Others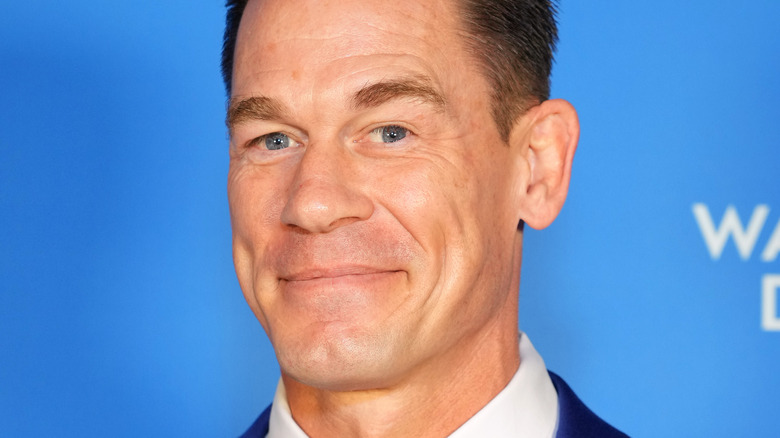 Kevin Mazur/Getty Images
It's Royal Rumble season, which also means it's WrestleMania season, which means the next several months will be full of reports, rumors, and wild internet speculation about what the WrestleMania card will entail.
Fightful  Select has reported revealed Cody Rhodes has been pitched as an opponent for John Cena, though they couldn't confirm whether that had happened or not since McMahon's retirement. Other potential Cena opponents include Austin Theory and Logan Paul, with Paul looking like the favored choice between the two. Fightful was quick to note however that many other top names had pitched working Cena at WrestleMania.
Fightful also confirmed previous reports that Ronda Rousey vs. Becky Lynch match is now off the table. Fightful was unable to confirm what the plans for either Lynch or Rousey now are, though they noted that Rousey is still expected to have a big match at WrestleMania. While sources did tell Fightful that many in WWE thought Lynch vs. Rousey should've happened at WrestleMania 35, it was also stated that Lynch herself isn't upset the match is no longer taking place.
Fightful also confirmed that certain plans Vince McMahon had for WrestleMania are no longer set in stone with McMahon retired and the new regime in charge. Whether that affects Cody Rhodes is unclear, as Fightful noted that while some assumed Rhodes would challenge for the WWE Championship, those plans were never actually confirmed.
As for The Rock, who WWE has long hoped to face Roman Reigns at WrestleMania, things remain up in the air. Sources told Fightful that neither Rock nor Paul could be confirmed for Mania at this time.