Roman Reigns On Whether He'll Take On The Rock At WWE WrestleMania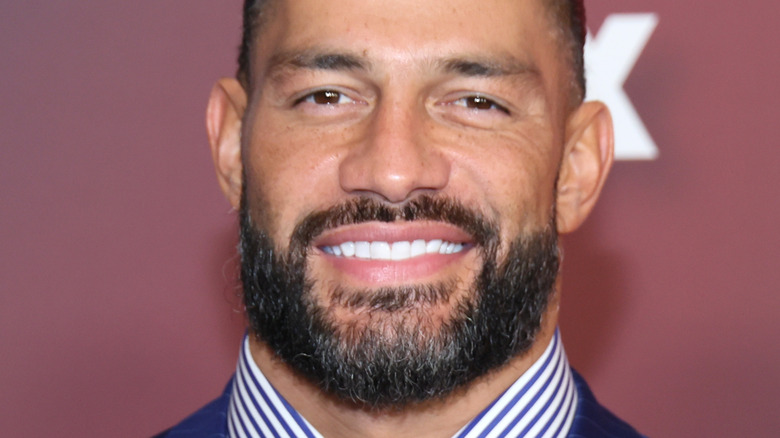 Dia Dipasupil/Getty Images
Roman Reigns vs. Dwayne "The Rock" Johnson at WrestleMania has been a pipe dream for many for some time now. With "The People's Champion" having yet to grace the WWE universe with his presence ahead of WrestleMania 39 in Los Angeles, the potential match at next year's WrestleMania is still up in the air.
The jabs mostly have been coming from the WWE side of things, with Reigns' special counsel Paul Heyman speaking on the match a few times, but fans haven't heard much out of The Rock, besides a tease for the match on an episode of his television series "Young Rock." Since a recent report from the Wrestling Observer clarified that there are no guarantees Rock will wrestle at WrestleMania in April, Reigns spoke on the matter, providing an update on if he thinks the match will happen.
"Update is Dwayne is dropping it with his own projects," Reigns said during an interview with the "Sports Illustrated Media" podcast. "It's got to be pretty good, it's got to be pretty special. I think that just goes to show the clammer, the buzz for it, the chatter for it, the wishful thinking."
Did the tease in 'Young Rock' make the match more likely to happen?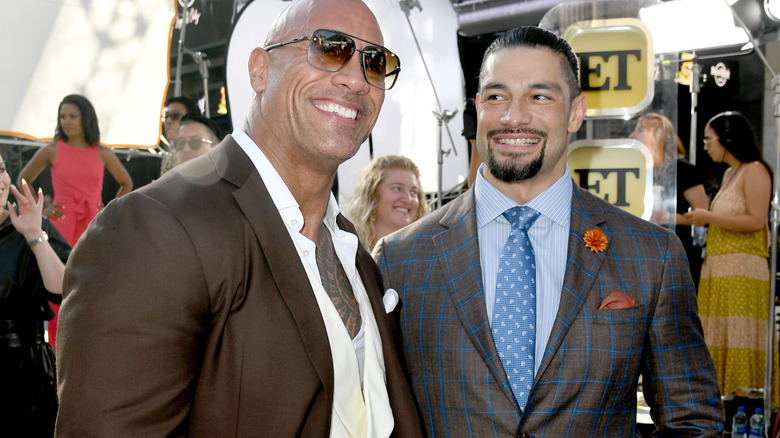 Kevin Winter/Getty Images
Former WWE head writer Brian Gewirtz, who is also a writer for "Young Rock," recently spoke with Wrestling Inc. about adding the WrestleMania tease into the show, stating that he asked Rock before putting it in. "The People's Champion" however responded to Gewirtz's line, stating that he wasn't sure if the match would happen.
"It's something that he definitely played into within 'Young Rock,' which as you know with him, everything is highly strategic," Reigns said. "A lot of synergy with everything that he does, with the projects he's guiding and has in mind. So yeah, I would say just based on that alone, it looks even better than it did the last time we spoke."
Whether or not Reigns is holding the WWE Universal Championship when his hypothetical match with The Rock happens is another question as well, as the current champ is scheduled to defend his belt against Drew McIntyre at Clash at the Castle on September 3. The Rock's last proper WWE match came against John Cena, where he lost his WWE Championship, so theoretically, the former champion could come back to get the title rematch he never had.
If you use any of the quotes in this article, please credit Sports Illustrated Media Podcast with a h/t to Wrestling Inc. for the transcription.