Brian Gewirtz On Dwayne Johnson's Reaction To The Rock Vs Roman Reigns Tease On Young Rock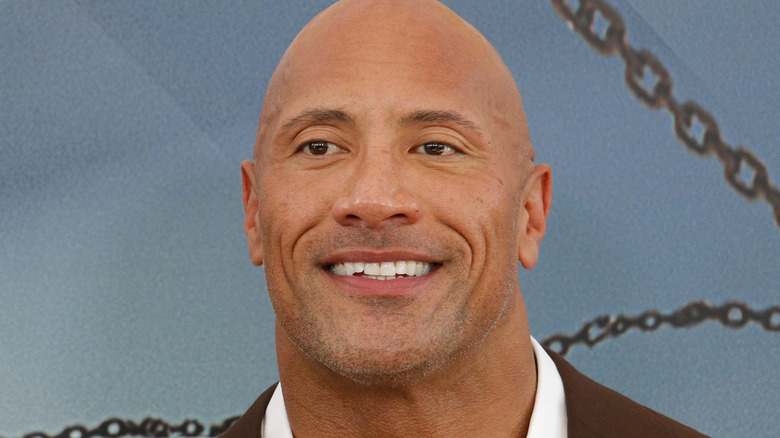 Tinseltown/Shutterstock
Former WWE head writer Brian Gewirtz revealed what Dwayne "The Rock" Johnson's reaction was to a specific moment featured on his show, "Young Rock".
Gewirtz discussed the scene in the fifth episode of the second season of "Young Rock" in which a young Roman Reigns comes up to Johnson and tries to wrestle him in the living room.
"I threw out that line," Gewirtz said while speaking with Wrestling Inc. Sr. News Editor Nick Hausman. "There were a lot of lines in there that did not have WrestleMania implications going into it. We also knew that it was a possibility and anything could happen. It's not like the WWE in 2022 or 2023 as it relates to WrestleMania."
He continued on to say that he felt the line was both cool and fun. He said he knew the line would generate buzz from news sites and wrestling fans alike.
"I remember running it by Dwayne and he said, 'I don't know if the match is going to happen.' Maybe it does or maybe it doesn't, but it's certainly a cool moment in the 'Young Rock' universe. If it does happen, then you know that little clip is going to be in the big video package so it works either way. That's how I see it."
Getting Involved In WrestleMania?
Gewirtz stated if WWE was ever to move forward with the heavily rumored main event match between Johnson and Reigns at WrestleMania 39 next year, he would love to be involved. He recalled the last time he got to work with Johnson in the squared circle during the premiere of "SmackDown" on FOX on October 4, 2019.
"It was a promo segment with Becky Lynch and Baron Corbin. We met with Becky the night before, and both Becky and Baron the day of. We put the promo on its feet."
Gewirtz said that he loved looking back and watching Johnson's sporadic WWE appearances over the past few years. He said he was always there to watch those special moments, even if he wasn't working for the company, and said he fully expected to be brought along for the ride.
Gewirtz's new book, There's Just One Problem...: True Tales from the Former, One-Time, 7th Most Powerful Person in WWE, is available for purchase on Amazon right now!
If you use any quotes from this article, please credit Wrestling Inc. with an h/t for the transcription.