Jim Ross Explains Why The Royal Rumble Shifted To A Saturday Night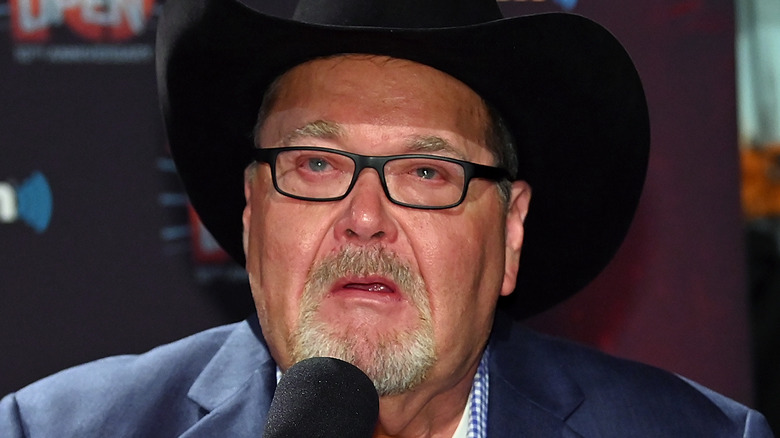 Slaven Vlasic/Getty Images
There's certainly a good reason why Royal Rumble is on a Saturday this year. WWE Hall Of Famer Jim Ross gave some detail as to why the Premium Live Event has moved back a day instead of sticking with the customary pro wrestling day of Sunday. It's all because the United States is right in the thick of the NFL Playoffs.
"Anybody's wondering about why Saturday for Royal Rumble, that's the reason. You got the audience," said AEW's play-by-play man to his co-host Conrad Thompson on the latest episode of "Grilling JR."
American football fans are weeks away from the Super Bowl and there are only four teams left, meaning that the Conference Championships will be taking place on Sunday, meaning a massive amount of people will be tuning into the gridiron rather than one of WWE's biggest events of the year.
Although recording on Monday, Ross noted that WWE will also have the benefit of no "Monday Night Football" this week on ESPN as the company celebrated its 30th anniversary of "WWE Raw." That ended up being a perfect storm for WWE as "Raw XXX" roped in an amazing rating for Monday, thanks in part to the legends announced for the program, no NFL to worry about and it also being the go-home "Raw" before the Royal Rumble takes off.
"That was always a fun event to call," Ross said, referring to the Rumble. "See how that pans out. Hopefully they have success. Guys get in, have good matches, good outings, don't get hurt, things of that nature."