WWE Hall Of Famer Skeptical Of Rumored WrestleMania Matches Involving The Rock And Steve Austin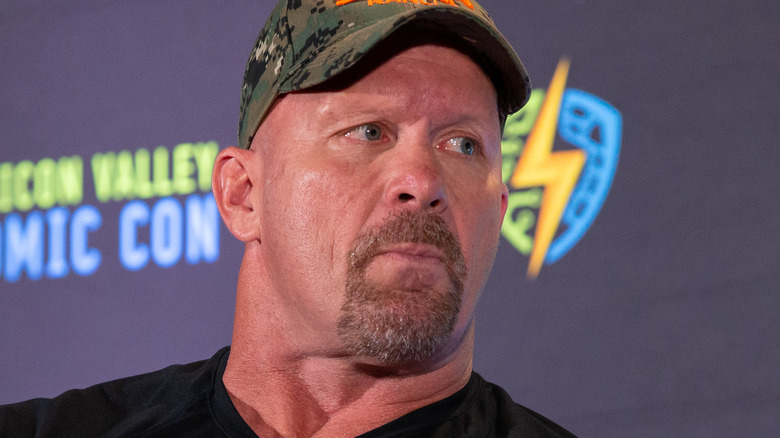 Bill Watters/Getty Images
"Nature Boy" Ric Flair doesn't think it makes a lot of sense for Dwayne "The Rock" Johnson or "Stone Cold" Steve Austin to show up at WrestleMania 39 in Los Angeles.
"[The Rock] never stops. He's great at what he does," Flair said on "To Be The Man," discussing Rock's popularity in Hollywood and his obligations to the XFL.
"Obviously [Johnson] looks like a million dollars, as does Steve [Austin]." Flair said about the possibility of Rock not being in "ring shape," and noting that neither man needs the money. "[Steve will] only do it if he wants to do it. As far as The Rock goes, obviously he doesn't need the money, and if he did it, I don't see him doing a favor, and why would he?" Flair believes that losing in his hometown would be a disservice to Rock's reputation.
"Why would he do a favor at WrestleMania in his hometown?" Flair asked. His co-host Conrad Thompson pressed about how Johnson would be "doing the favor" for a relative in Undisputed WWE Universal Champion Roman Reigns. 
"Roman doesn't need the favor," Flair exclaimed, noting that Roman has "already made his own brand," and going on to note that all an appearance from The Rock would do is add to the Premium Live Event's buy rate.
"I think it's more likely that Steve [Austin] would come back," Flair stated, addressing rumors that Austin was offered a big-money deal to face Roman Reigns, though he noted that Austin would need to get himself in shape for a world title match, noting that it's a different situation than what was essentially an exhibition match last year against Kevin Owens.
Beast vs. Rattlesnake?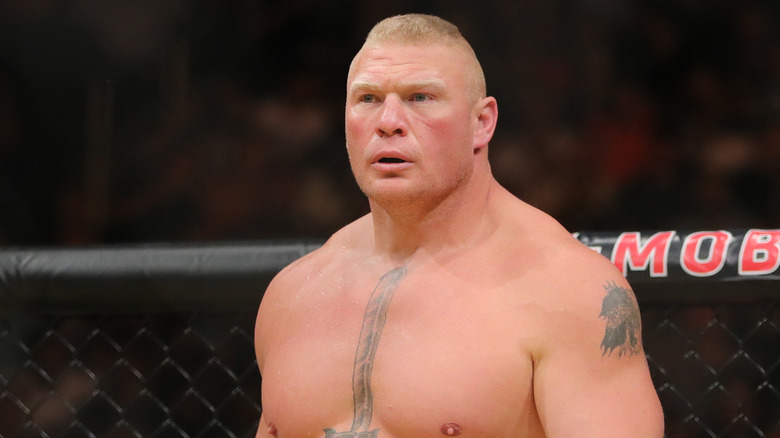 Rey Del Rio/Getty Images
Flair doesn't think Austin "would ever put himself in a position to underperform," and says that Austin's match with Owens was good, but that Austin -much like Rock- doesn't want to be in a situation where it looks like they need money. Conrad then pushed another rumor surrounding Austin, the idea that Austin could face "The Beast" Brock Lesnar at WrestleMania.
"I'd love to see either one [Austin vs. Reigns or Austin vs. Brock]," the former WWE Champion said. "I think it'd be easier for him to wrestle Roman than Brock. Brock is just no matter how you get around it, he's just so damn strong and physically gifted, I mean he really is an extraordinary athlete. He probably has a 35 or 38 inch vertical jump, incredibly strong. I don't know." 
Flair says he'd be on the "edge of his seat" to see Austin and his surgically repaired neck take a German Suplex from Lesnar. The Rock is reportedly not going to be at WrestleMania, with Johnson and officials concerned about his ability to get in proper shape before the match.