Kevin Owens Comments On Stephanie McMahon Resignation And Possible WWE Sale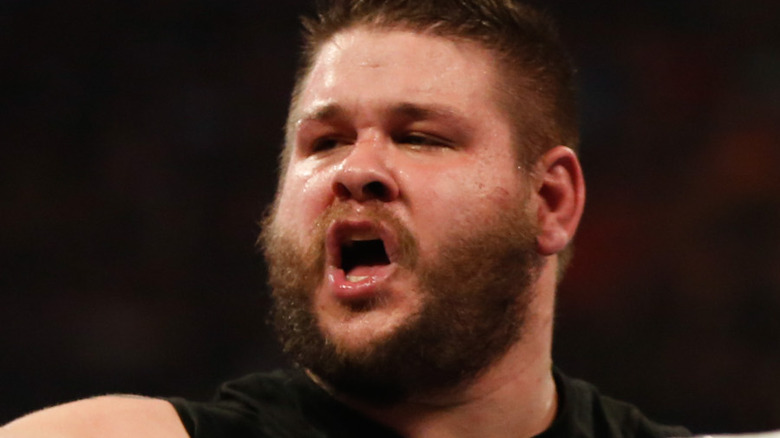 Jp Yim/Getty Images
The past six months have been a tumultuous time for WWE, as Vince McMahon stepped down as Chairman and CEO  last summer amid allegations of sexual misconduct and hush money payments. In his absence, McMahon's daughter, Stephanie, was named co-CEO along with former WWE President Nick Khan, and Stephanie's husband, Paul "Triple H} Levesque, took over as Chief Content Officer. Earlier this month, Vince McMahon leveraged his stock voting power to put himself back on the company's Board of Directors, with Stephanie McMahon resigning her position as co-CEO shortly thereafter.
Stephanie was said to have been well-liked by talent and, in an interview with the San Antonio Express-News ahead of his Undisputed WWE Universal Championship match this weekend, WWE star Kevin Owens spoke about his relationship with her, as well as the possibility of a company sale in the coming months.
"[Stephanie] has been nothing but amazing to me my entire time here," Owens said. "I was so happy to see her more at the shows and get to be around her and get to work for her. Everybody's also kind of happy that she gets to take this time for herself." Prior to coming in as co-CEO, Stephanie had announced that she would be stepping away from her WWE duties to take some time for herself and her family.
With regard to a possible sale, Owens isn't buying into any rumors just yet. "The internet will say what the internet will say, and then the reality will be what really matters," the former Universal Champion continued. "We just care about what we do in the ring. That's what we try to do our best at."