Christopher Daniels Reacts To Emotional AEW Dynamite Main Event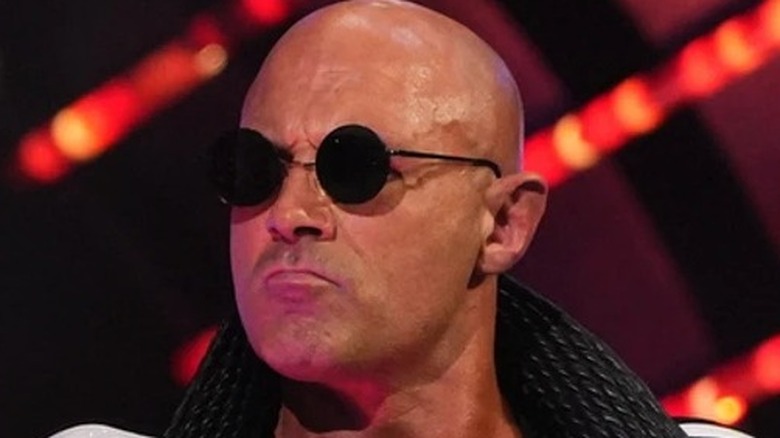 AEW
Mark Briscoe made his official AEW debut on last night's "AEW Dynamite," defeating Jay Lethal in the main event. This match held a special significance due to Mark's brother, former ROH World Champion Jay Briscoe, passing away eight days prior after a car crash that also left Jay's daughter injured. Jay never had the chance to appear on AEW TV due to homophobic comments made years prior that he had since apologized for, which led to Mark never appearing previously either.
Following the main event, multiple wrestlers made their way to the top of the ramp and cheered for Mark following his victory, as a graphic of Jay appeared on the screen behind them. Another former ROH World Champion, Christopher Daniels, later shared his thoughts on the "Dynamite" closer. "Mark Briscoe & Jay Lethal honored Jay Briscoe on his birthday, but professional wrestling received the real gift. Thank you Mark and Jay. We love you and miss you, Jamin. #JayBriscoeRIP." After the match between Lethal and Mark, Daniels was the first person to embrace Mark as he made his way up the ramp, likely due to the amount of time they had spent working together in ROH.
Many in the wrestling community have been sharing their thoughts and feelings on Jay from multiple promotions around the world — with WWE even mentioning Jay on commentary, despite him never stepping foot in the company. Former IWGP World Heavyweight Champion Will Ospreay quoted Daniels' tweet and stated: "It was honestly one of the most beautiful things I've ever seen. From hearing all the stories. To the moment the music hit. To the Briscoes chants. To thank you Tony chants. To the match. To commentary. Absolutely incredible way to pay tribute. Thank you."