Mark Briscoe On His Brother's Death: 'He Ain't Gone'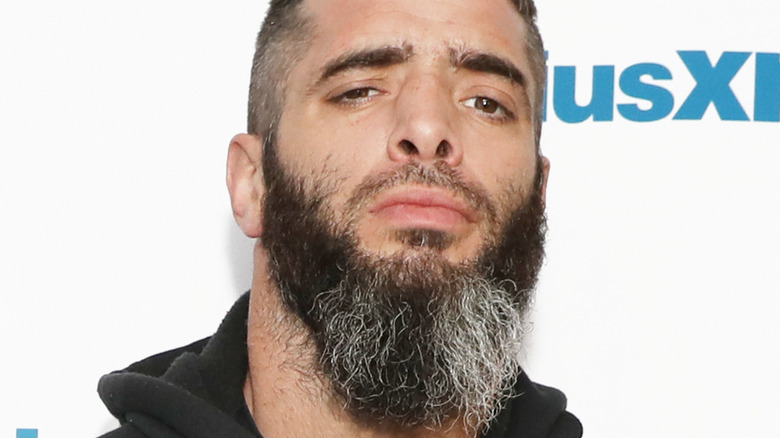 Cindy Ord/Getty Images
Mark Briscoe was in a relatively positive mood Thursday as he continued celebrating his late brother Jay's memory, one day after making his AEW debut on their behalf.
In a video tweeted out by fellow ROH alumnus Caprice Coleman, Briscoe told fans "it's time to carry on" Jay's memory and he believes his brother remains with him following his death two weeks ago.
"Y'all already know family has been beyond important to me in my life," Briscoe said. "For 23 years, me and my brother been riding the roads, making towns, hitting different countries, you know what I mean? Ain't no way that I've been wanting to do this for this long if I ain't had my boy with me the whole time, but now it's time to carry on for him, you understand what I'm saying?" Briscoe added that he believes "this life is temporary." "Let's focus on the eternal," he said.
The ROH Hall of Famer made his long-awaited debut on AEW "Dynamite" on Wednesday night, winning a main event match over Jay Lethal, one of his and his brother Jay's longstanding rivals and close friends. The emotional match concluded with the entire AEW locker room, including owner Tony Khan, embracing Mark at the top of the entrance ramp. In the background, a memorial of Jay lit up on the screen.
"My brother ain't here with me ... as he normally has been, as he normally would be, but he's still with me right here," Briscoe said Thursday, pointing to his heart. "And he ain't gone. If I thought he was gone, then I wouldn't be no good. I know he ain't gone. I know he just moved on to the next higher level of existence, so you know what I mean, that's what keeps me pushing."