Bella Twins Expand On Criticism Of Raw XXX In TV Appearance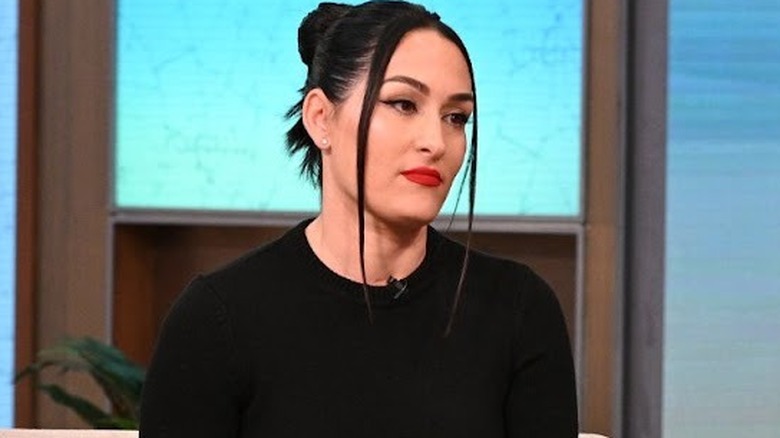 Lorenzo Bevilaqua/Disney General Entertainment
On Monday night, the Bella Twins made headlines with comments on Instagram criticizing the lack of female representation on WWE's "Raw XXX" special celebrating 30 years of the flagship TV show, both in terms of highlight videos and returning legends. On Thursday, they expanded on those comments in an appearance on Tamron Hall's eponymous syndicated talk show, taking issue with just how minimal the female presence on Monday's anniversary celebration was.
"When you have love and passion for something with your heart and your soul, you want to be appreciated, and I think that's in any industry," Nikki Bella told Hall. "For us female wrestlers, it was "Raw XXX,' the 30th anniversary. And throughout those 30 years, women have done a whole lot to make 'Raw' what it is. So when you have a three-hour show, and it's male-dominated and women aren't being honored, pretty much at all, you just sit back and you're like, 'Why aren't we being appreciated? Like, why don't you even have a video package showcasing what all these incredible women have done?'"
The only female returning legend to make an appearance on "Raw XXX" was Madusa/Alundra Blayze, who was one of many faces in a crowd playing poker in backstage skits. WWE Hall of Famer Lita was at the show, according to PWInsider, but was not used on television. As for the Bellas themselves, they were booked on their media tour for the "Nikki Bella Says I Do" miniseries spinoff of "Total Divas" and "Total Bellas."
'We come from passion for women, not from ourselves'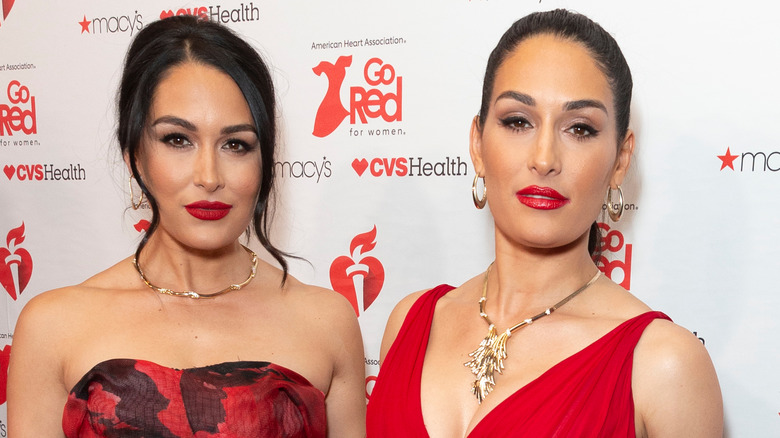 lev radin/Shutterstock
Nikki Bella continued by explaining how much "Raw XXX"-style recognition means to the talent.
"It made me upset for all the women, because I know that feeling of walking out to the ring — and it happens to some of the men — but where you walk out and you put your body on the line, you give it your all just to entertain the fans and the TV viewers, and you just come back and you want [to] feel appreciated for that," she said. "I feel that if a wrestler even leaves the company or they're no longer there, it doesn't mean that they shouldn't be remembered. I wished and I hoped, and maybe that will be more in the future, we still have a way to go, but that women will finally be appreciated for what they do."
As for her twin sister, Brie Bella made a point to stress that their complaints were not about themselves.
"I think [that] when Nikki and I speak, it always makes headlines," Brie said. "But the thing that we love is that we come from passion for women, not from ourselves. The Bella Twins don't have to be at 'Raw XXX,' it's only other women that, we can give you a whole long list, that should have been there."
The first episode of "Nikki Bella Says I Do" premieres tonight (Thursday) on E!.