Former WWE Writer Confirms Reason The Bellas Did Not Appear On Raw XXX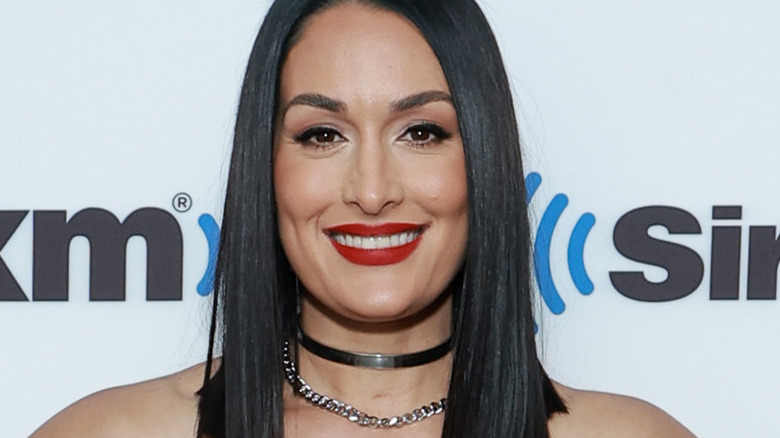 Jason Mendez/Getty Images
Though the "WWE Raw XXX" anniversary show was meant to highlight the greatest moments and superstars in "Raw" history, there has been some controversy regarding the lack of women highlighted on the episode. Two WWE Hall of Famers, Nikki and Brie Bella, were originally promoted for the celebratory show but were later removed from advertisements without a given explanation. Nikki would take to social media later in the week and establish that WWE originally told them they had no plans for the Bellas at "Raw XXX," so they booked a press event for their upcoming E! Network show, "Nikki Bella Says I Do." Now, former WWE writer Freddie Prinze Jr. has supported the explanation given by Nikki as to why they couldn't attend "Raw" his "Wrestling With Freddie" podcast.
"The Bellas have been accused of pulling out of the 'Raw XXX' celebration, and because of that, we didn't have much of a women's revolution represented on the show, but we did have a little," Prinze Jr. explained. "I would say The Bellas would refute that, as they had press events, and I know this because my wife was in New York doing press and they were doing all the same shows she was doing." Prinze Jr.'s wife, Sarah Michelle Gellar, is also doing a press tour for her new Paramount+ show, "Wolf Pack."
The WWE Universe also seemed to be bothered by the lack of women represented on the three-hour episode of the red brand, as the hashtag #WWEWomenDeserveBetter began trending on social media during the show. Not only did WWE barely represent the female legends of the past, they booked the Bayley vs. Becky Lynch steel cage match to end in a no contest, as the match itself was reportedly cut for time after another segment ran long.