More Details On Recently Pitched Stone Cold Steve Austin Dream Match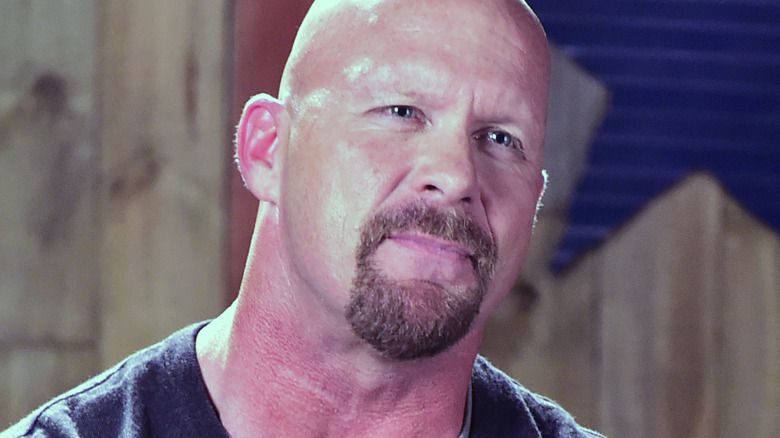 Moses Robinson/Getty Images
"Stone Cold" Steve Austin made his return to in-ring competition last year, wrestling Kevin Owens in Austin's home state of Texas, in what many believed would be an emotional send-off for the WWE Hall of Famer, but conflicting reports that he was offered matches against Brock Lesnar or Roman Reigns suggest that WWE is trying to get "Stone Cold" back in the swing of things for big events.
This week's Wrestling Observer Newsletter is reporting that WWE officials offered Austin a match for last year's SummerSlam, hoping to capitalize on Austin's return to in-ring form, but were unable to come to a deal. According to the Observer, WWE's first instinct was to have Austin face Brock Lesnar, as the two legendary wrestlers have never wrestled each other. The only scheduled match between the two of them was a King of The Ring qualifier in 2002, from which Austin walked out of the company rather than participate.
The report also notes that Lesnar vs. Austin was to main event the first night of WrestleMania, followed by The Rock vs. Roman Reigns on night two, it now seems both matches are less than likely, as The Observer notes that both matches have "fallen through."
With plans for Austin seemingly falling through, and Dwayne "The Rock" Johnson reportedly unable to get into shape in time, the road to WrestleMania seems to be clear for fan favorites like the soon-to-return Cody Rhodes, or fan-favorite and "Honorary Samoan" Sami Zayn to possibly challenge the Undisputed WWE Universal Champion.