Backstage Update On Matt Riddle's Rehab Status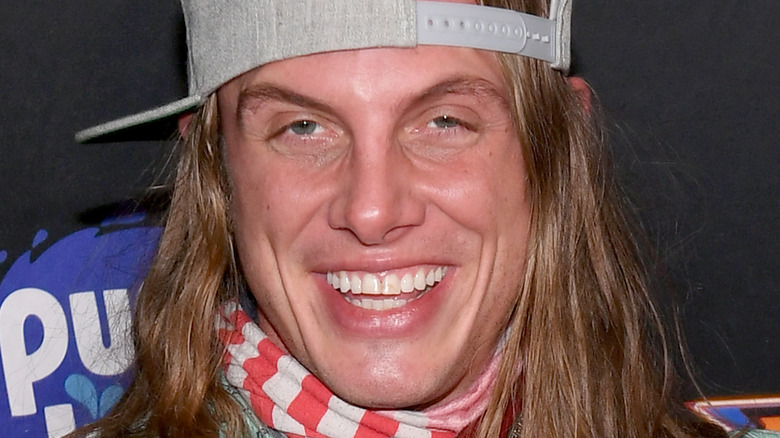 Bryan Steffy/Getty Images
It was recently reported that Matt Riddle had failed a second drug test and would take time off to complete a six-week stint in rehab. As it happens, those six weeks are up, and "Wrestling Observer Newsletter" has that not only is the "Original Bro" out of rehab, but he also received his blackbelt in Brazilian jiu-jitsu this past week while training under fellow martial artist Daniel Gracie.
Additionally, assuming the original six-week timeline was accurate, then it would potentially indicate that a return at the Royal Rumble this weekend is on the cards. However, if the suspension was actually two months instead of six weeks, as WWE policy states for a second violation, then Riddle will miss that window. While there were conflicting reports surrounding his second failed drug test, it was previously reported that he first failed a drug test over the summer while feuding with Seth Rollins. Their planned match at WWE SummerSlam had to be pulled from the card as a result and was moved to Clash at the Castle instead.
While the other half of RK-Bro, Randy Orton, remains sidelined due to a back injury, Riddle has found life within WWE very difficult. In recent months, he's failed in his bids to capture the WWE Undisputed Universal Championship from Roman Reigns, the WWE Tag Team Championships with multiple partners from The Usos, and even the United States Championship from Rollins, who held the gold at the time. He hasn't found much reprieve outside of the ring either, declaring in an October interview that his "personal life is in shambles."