GUNTHER Breaks Historic Record At WWE Royal Rumble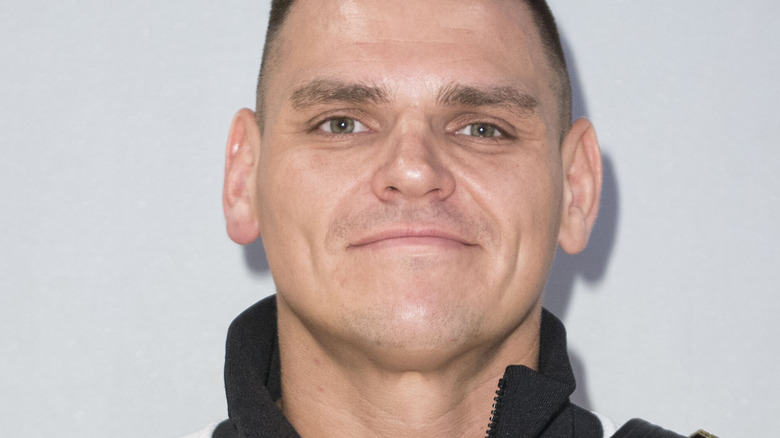 Marc Pfitzenreuter/Getty Images
The 2023 WWE Royal Rumble Premium Live Event saw the return of Cody Rhodes to the ring, who also went on to win the men's Royal Rumble match, taking a step closer to fulfilling his dream of becoming WWE Champion at WrestleMania 39. Aside from Rhodes' epic win, the 2023 men's Rumble match also had several historic moments, including an iconic record being broken after 17 years.
Entering the match at #1, Intercontinental Champion GUNTHER lasted all the way to the end, participating in the match for an hour and 11 minutes, according to WWE announcer Michael Cole. GUNTHER entered the match along with his long-time foe Sheamus, lasting over 70 minutes in the match and tying Rhodes for most eliminations with five. 
The most notable names thrown out by the Intercontinental Champion were Drew McIntyre, Sheamus, and Booker T, who was the #21 entrant in the match. 
WWE's official social media account also touted the success of GUNTHER in the match, crediting him for having a "legendary" in-ring performance. The longest-reigning United Kingdom Champion now ranks at the top of the list of longest time spent in a single men's Rumble match, surpassing Rey Mysterio by nine minutes, who achieved the feat in 2006. 
At that time, Mysterio dedicated the match to the late Eddie Guerrero, throwing six superstars over the top rope to win the match from #2. However, the 2006 Rumble winner did not appear in tonight's Rumble match, with his son Dominik coming out right after his entrance sporting his father's iconic luchador mask.