The Godfather Hopes To Apologize To WWE Star For Bullying Them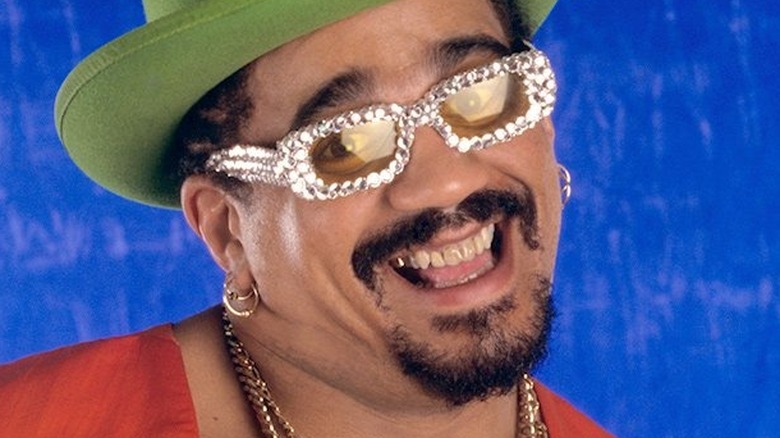 WWE
During WWE's Attitude Era, Charles Wright, who went by the ring name The Godfather, was accompanied to the ring by his lady escorts, who were referred to as the "Ho-Train," and his catchphrase "Pimpin' Ain't Easy" was passionately recited by live crowds every week. 
While speaking with "The Universal Wrestling Podcast," Wright was asked his thoughts on certain names in wrestling, one of which was fellow Right To Censor member Stevie Richards. "One day I'm going to apologize to him for the way that I treated him when I see him," said Wright. "I was kind of a bully to him because I kind of blamed him for me becoming The Goodfather when it was not his fault at all. But I couldn't blame Vince, but I was kind of a d**k head to him."
Wright's transformation from The Godfather to The Goodfather came about due to WWE being targeted by the Parents Television Council (PTC), who objected to the colorful language on WWE programming. In 2000, WWE created a parody of the PTC with the Right To Censor (RTC), a coalition led by Richards whose mission was to clean up WWE.
Wright became the third member of the group after losing a match to RTC member Bull Buchanan on "WWE Raw." As per the stipulation of the match, Wright had to renounce his nightlife ways and became known as The Goodfather.
Though Wright won the WWE Tag Team Championship with Buchanan, he later stated that he hated The Goodfather gimmick as it was the only time in wrestling where he didn't like what he was doing. Following RTC's disbandment in 2001, Wright returned at the 2002 Royal Rumble match as The Godfather.
If you use any quotes from this article, please credit "The Universal Wrestling Podcast" with a h/t to Wrestling Inc. for the transcription.