Logan Paul Signs Huge Deal With UFC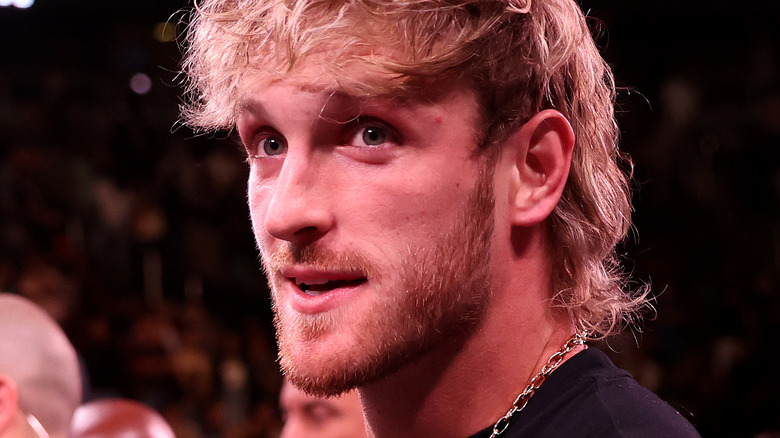 Christian Petersen/Getty Images
Fans thirsty to see Logan Paul work with UFC will be thirsty no more, but they still won't be seeing the social media star squaring off inside the octagon. Paul announced Tuesday that he has reached a deal with UFC to make his sports drink Prime the official drink of the mixed-martial arts promotion. The company is owned by Paul and fellow YouTuber KSI, who Paul had his first amateur boxing match with back in 2018. Prime earned Paul and KSI $250 million in sales throughout 2022, according to Bloomberg.
Prime just became the Official Sports Drink of @UFC pic.twitter.com/T6Mdoo7hLY

— Logan Paul (@LoganPaul) January 31, 2023
The partnership announcement comes as Paul has flirted with the idea of joining UFC, or mixed-martial arts, in some fashion. Last October, Paul posted videos of himself training on Snapchat with the caption "watchout, MMA fighters," which drew headlines and speculation surrounding his future fighting career. On Monday, Paul continued to fan the flames of that speculation by posting an Instagram video showing his boxing highlights, his past comments about wanting to compete in MMA, and clips of UFC owner Dana White talking up the rising WWE star's athletic ability. 
"Major announcement tomorrow," Paul wrote, tagging White. The announcement turned out to be Paul's aforementioned deal with White to bring Prime to the UFC, although his fans are still hopeful it could be part of the path towards him personally stepping into the octagon. Paul is 0-1 in his pro boxing career, which consists of a loss to KSI in their 2019 rematch, although he famously battled boxing legend Floyd Mayweather Jr. in a 2021 exhibition. Paul made his return to WWE in the men's Royal Rumble match, surprising fans with his comeback after three months out due to injuries.