Pat McAfee Talks About Relationship With Nick Khan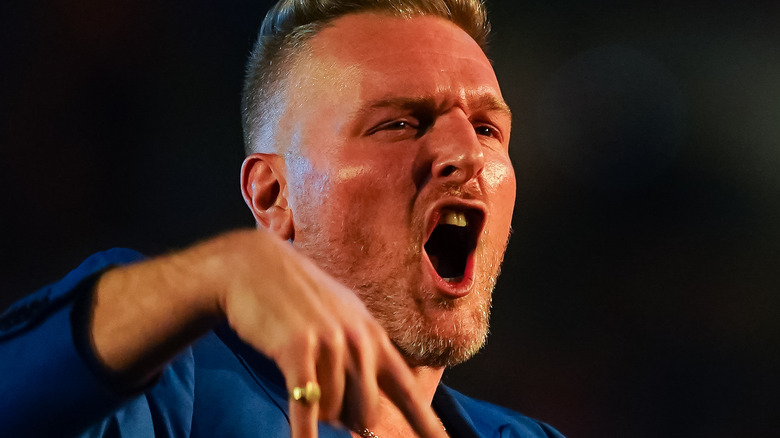 Alex Bierens De Haan/Getty Images
WWE's Royal Rumble saw a number of surprises, including one to start the show. Former NFL punter Pat McAfee shocked even his commentary colleagues with his surprise return. McAfee had taken the last few months off from his duties on "SmackDown" to work for ESPN on the "College GameDay" set. On "The Pat McAfee Show," he discussed how the return came about, giving current WWE CEO Nick Khan a lot of credit for the move.
"Me and Nick got to know each other really at the end of his run with CAA, before his run at the WWE, but quickly," McAfee said. "Whenever I talked about 'GameDay,' he got it, he understood it and I think it was a little bit better. I appreciate Nick Khan for everything he's done for me, and for that. They said immediately, Hunter, Nick, and Stephanie at the time said, 'Rumble, that's like a perfect time to come back and that's when people come back. It's after college football season.' And I was like, 'Perfect, I actually need something to keep me in shape.'"
McAfee discussed his original plan to return to WWE as part of the men's Rumble match. After the college football season ended at the beginning of January, McAfee says he needed something "to keep working out for."
"I think I could've but I don't want to disrespect anybody," McAfee said. "There were only 29 guys that came out. There was only so many spots and when you're in there, there's a lot of danger, a lot of sh** that can happen."
If you use any of the quotes in this article, please credit "The Pat McAfee Show" with an h/t to Wrestling Inc. for the transcription.