Update On Dave Bautista's 2023 WWE Hall Of Fame Status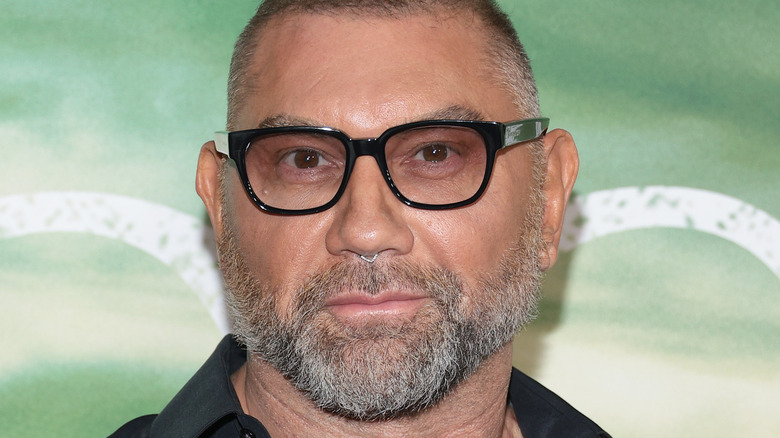 Dimitrios Kambouris/Getty Images
While Dave Bautista has confirmed that he is fully retired from wrestling and has no plans to get back in the ring, that doesn't mean the "Dune" star has fully ended his affiliation with WWE. After all, Bautista has yet to be inducted into the company's Hall of Fame, and if it's up to him, that might happen sooner rather than later. Speaking to "ComicBook," Bautista shared his thoughts on a possible 2023 induction.
"I hope so, but I can't say for sure," Bautista said. "I can say that I'm trying. I am trying."
Bautista likely has two WWE Hall of Fame inductions in his future — both as a singles competitor as well as a member of Evolution alongside Triple H, Ric Flair, and Randy Orton. With Bautista being officially retired, and this year's Hall of Fame ceremony taking place in Los Angeles, California, it does certainly seem like it could be the right time to induct "The Animal." Following his retirement from wrestling, the Hollywood career of the former six-time world champion continues to blow up. After a recent turn in "Glass Onion: A Knives Out Mystery," Bautista will appear this year in "A Knock at the Cabin," "Guardians of the Galaxy Vol. 3," and "Dune Part Two."
WrestleMania 39 is quickly approaching, with less than two months until the big weekend arrives. That means WWE will likely be announcing the 2023 class of Hall of Fame inductees very soon, and it should not come as a shock to see Bautista at the top of that list.