Seth Rollins Tears Into Logan Paul's WWE Run: 'He's In It For His Own Gain'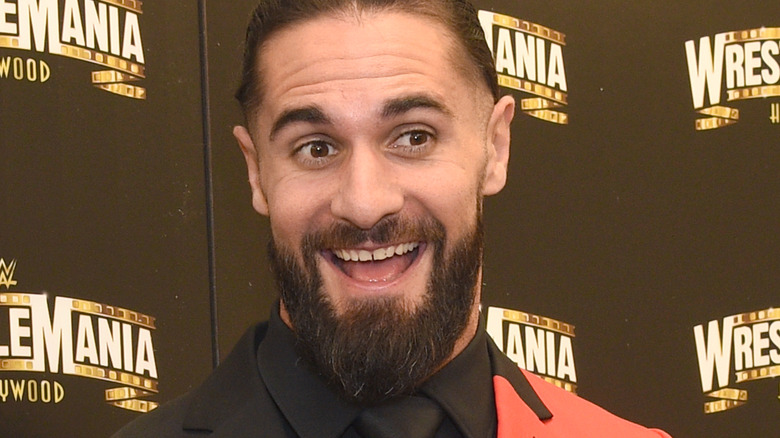 Gregg Deguire/Getty Images
Seth "Freaking" Rollins and Logan Paul seem to be on a collision course for WrestleMania 39 after the part-time WWE superstar ended Rollins' dream of main eventing the Los Angeles show during the Men's Royal Rumble match, eliminating him and finishing in the matches final three. Since that moment, Rollins has made sure to mention Paul every chance he can, with the American media personality continuing that discussion on his podcast amidst reports that the match is lined up for SoFi Stadium.
The former WWE Champion continued the beef between him and Paul as a guest on the latest episode of the "Pat McAfee Show," telling the WWE commentator why he has disdain for the 27-year-old.
"The guy doesn't care about nothing but himself," Rollins said. "I can respect the hustle alright. I respect the hustle, I really do because it takes hustle to get where he's at and to get the opportunities that he's got. But at the end of the day, it's about passion. No one is just going to suit up and be an NFL superstar, they're going to get creamed. So he's going to step into my world and he's going to get creamed."
Despite Rollins' beef, McAfee called Paul amazing and someone it's "hard not to respect" based on what he's done in the WWE in such a short period of time. The former NFL punter also mentioned Paul's memorable moment from WWE Crown Jewel, jumping off the top rope onto a prone Roman Reigns while holding his phone, recording the dive. Rollins took issue with people celebrating Paul for that moment, mentioning that all of the talents who have come off the top rope before shouldn't be made to feel like it's not special just because they didn't have a camera pointed at them, reiterating that WWE hires people to shoot the talent.
Rollins Questions Paul's WWE Intentions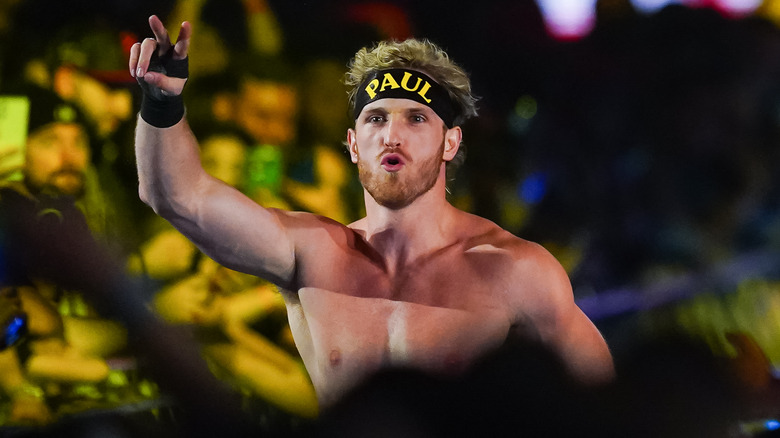 Alex Bierens De Haan/Getty Images
McAfee and Paul have come into the WWE and made an epic impact in such a short time, quickly becoming viable in-ring performers and proving it time and time again. When describing the difference between the two, Rollins said McAfee is a fan of the business, loves it, and gives back by taking any chance he gets to put it over, while Paul is just working for WWE "for himself."
"He's in it for his own gain so I don't want you a part of my business if you're just going to leach off it and take from it. Great if you're going to come and help out and make everything as good as you can but if you're going to come and do it for you? Look, I can only judge based on what he's done in the past, his own history because that's a foretelling for the future, that's why I don't like the guy, that's why I don't dig the guy. And he's going to go and rub it in on social media, he's going to talk his talk but he don't want to say nothing to my face."
"I'm just saying, you can love him all you want. He's polarizing but he's not for me, he's just not my cup of tea."
The former WWE Champion said if Paul would like to say something to his face about their issues, the two can talk about it as he's an easy guy to find. Rollins reiterated that he's always on "WWE Raw" every Monday, respecting the "day-to-day grind" of the WWE, and shows up to work, unlike the part-timer Paul who Rollins can't find if he tried.