Eddie Kingston Should Beat MJF For The AEW World Title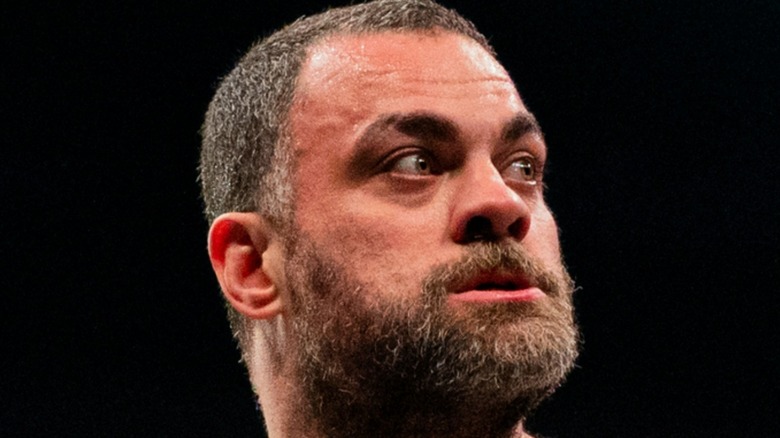 AEW
The clash between good and evil has been at the heart of storytelling since the inception of the craft. Whether it's God vs. Satan or Batman vs. The Joker, some of the most memorable stories revolve around high-stakes rivalries between characters on opposite ends of the moral divide. Pro wrestling is no different, and it wouldn't be what it is today if it weren't for storylines about good guys triumphing over despicable villains. AEW currently has Eddie Kingston and MJF on the roster, which has caused some drama in recent times. Still, as long as they're both signed to AEW, the company has an opportunity to make magic happen.
The good news is that a showdown between the pair seems to be on the horizon. MJF's promo on the latest "AEW Dynamite" has generated some buzz, but Kingston wasn't impressed with what he heard. "The Mad King" took to Twitter afterward and criticized the promo for being too long and staged, writing, "So how long was that long-winded fake bulls**t take from MJF?" In a follow-up tweet, he launched into another tirade about the AEW World Champion and the amount of television time he receives.
Kingston and MJF's alleged disdain for each other has been well documented for a while now. AEW needs to take advantage of this, and it should spawn a storyline that culminates with Kingston defeating MJF to win the company's top men's title.
Eddie Kingston vs. MJF writes itself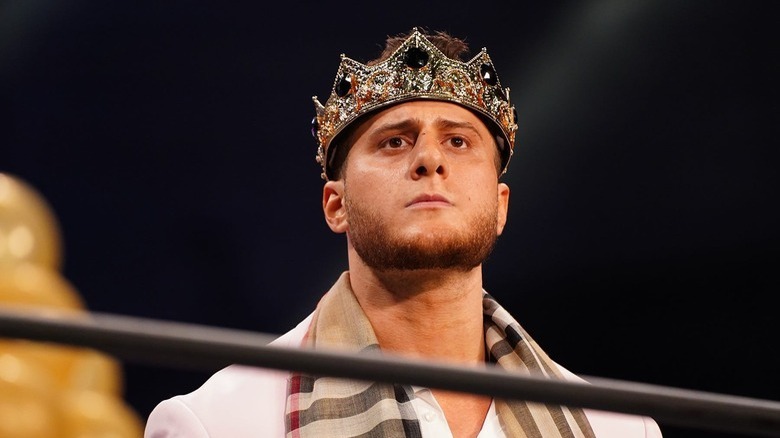 AEW
Eddie Kingston is an underdog who's overcome some challenging obstacles in his life to be where he is today. In 2021, he wrote a piece for the Player's Tribune detailing his tough upbringing, mental health struggles, and the ups and downs he's experienced throughout his career. Before he joined AEW, he was on the verge of losing his house because he couldn't find work. These experiences have also informed some of his AEW storylines, arguably making him the realest performer in the entire business.
MJF, meanwhile, is the complete opposite. He walked away from the company in 2022 over a reported pay dispute and was pushed to the top of the card when he came back, despite hardly wrestling any matches before his controversial hiatus. He always brags about his privileged upbringing and juicy bank account, and he seems like the type of person who's using AEW as a platform to make the leap to Hollywood or WWE. 
At the end of the day, Kingston represents the blue-collar everyman who's kicked adversity's butt and defied the odds, while MJF is the personification of someone who's been handed everything on a silver platter. The story writes itself, and it has the potential to be the best face vs. heel scenario in AEW to date. MJF is a great heel World Champion, but a babyface needs to end his reign of terror eventually. Kingston might not be a babyface in the traditional sense, but he's the closest thing that AEW has to a relatable hero. That's the type of champion people can rally behind.
Blurring the lines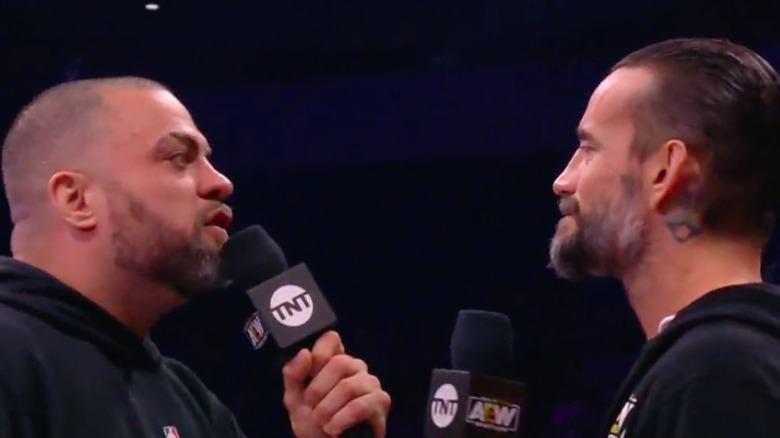 AEW
Eddie Kingston's latest Twitter rants about MJF aren't the only times he's publicly bashed the champ. He recently gave his blunt thoughts on MJF during an interview with "WTF with Marc Maron," claiming that he's just as intolerable behind the scenes as he is on AEW television. MJF responded to Kingston's rant by calling him a "fake tough guy" on social media, and it's highly likely that they'll continue to butt heads for a while.
Both of these performers have mastered the art of storytelling that seemingly stems from real-life animosity. For example, Kingston's feud with CM Punk was built on a genuine dislike – the pair claim to have had for each other since their early independent days. MJF, on the other hand, has a habit of referencing his opponents' real-life struggles to generate heat for himself, as evidenced by his feuds with Punk and Brian Pillman Jr.
Right now, MJF and Kingston are doing a great job of utilizing social media to make people believe that they really don't like each other. Underdog stories are great, but wrestling storylines are always better when the feuds have some bite to them. Some of Kingston's AEW storylines have pointed out that he's a wrestler who's failed to reach his full potential, but that narrative needs to change given that he shines brighter than most when he's given a meaningful program. An AEW World title run would change this perception of him — and having it come at the expense of a self-proclaimed "devil" will only make the big moment more heartwarming.