Eddie Kingston Gives His Blunt Thoughts On MJF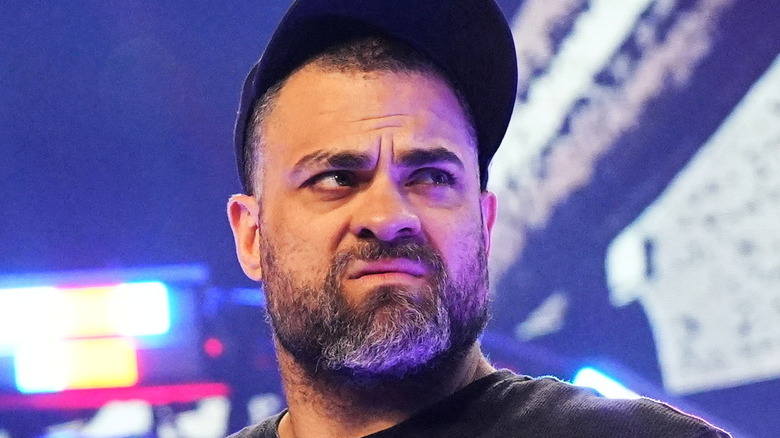 AEW
AEW star Eddie Kingston is not someone who is known to hold back when it comes to his opinion, even earning a suspension last year following a verbal altercation with fellow AEW performer Sammy Guevara regarding some words said during a promo exchange. Appearing on "WTF with Marc Maron," Kingston shared his candid thoughts on another co-worker, AEW World Champion Maxwell Jacob Friedman.
"He's a real piece of s***," Kingston said. "I'm just going to put that out there. I don't know why he's the champ. He'll hear this anyway, and he'll cry about it to Tony [Khan]. Then I'll get an email from [AEW Chief Legal Officer] Megha [Parekh] or HR, and they'll be like, 'You can't be calling our world champion a piece of s***.' And I'll be like, 'Well, if he doesn't act a like a piece of s***, then I wouldn't be calling him that.'"
Kingston then stated that MJF treats his co-workers poorly backstage, and that he "thinks he knows it all and he doesn't." The AEW star finished his train of thought by revealing that if he were to get fired for saying this, he would simply find somewhere else to earn a paycheck.
Kingston and Friedman's Ongoing War of Words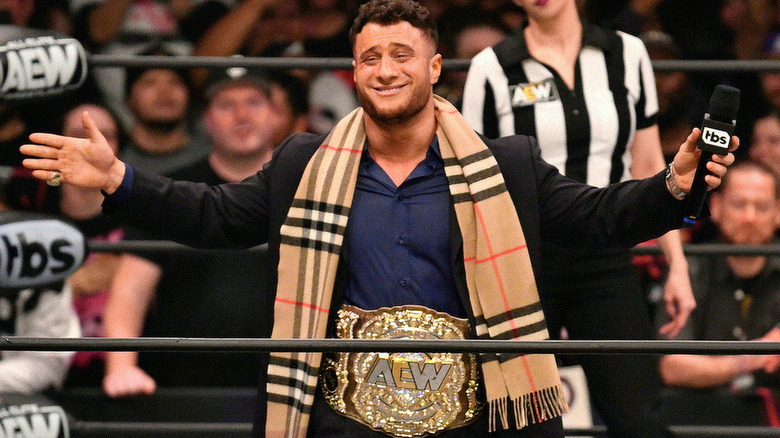 AEW
This isn't the first time Kingston has had something to say regarding Friedman. After MJF labeled Kingston as a slob on Twitter back in October, Kingston responded by calling Friedman's acting skills into question. Just a couple of months later, after MJF won the AEW World Championship, the young star posted a picture on social media of people he claimed he would never wrestle for the title — a list that included Kingston.
MJF's list may be more prophetic than it seemed at the time. The top performer on the list, Ricky Starks, was the first one to challenge MJF for the AEW World Championship back in December. Following Starks is Bryan Danielson, who it seems will likely be facing off against Friedman at next month's AEW Revolution pay-per-view. Could Kingston, who appears fourth on MJF's list, be penciled in as an upcoming challenger for the AEW World Championship? Only time will tell, but there's no doubt there would be plenty of intense feelings to build off of should a feud between the two men kick into high gear.
If you use any quotes from this article, please credit "WTF with Marc Maron" with an h/t to Wrestling Inc. for the transcription.